The Boston terrier, with its small size and tremendous personality, makes for a great pet for anyone who want something calm but interesting. This puppy, however, has special dietary demands and requires the greatest care available. Carefully consider what you'll feed a cute small dog like this one if you're considering getting one.
It can be difficult to find the best food for boston terriers. But have no fear; assistance is at hand. Here, we have compiled a list of the top dog foods that meet the nutritional requirements of Boston Terriers.  Therefore, it doesn't matter if your Bostie is a young pup or a seasoned senior; we've got you covered! If you want to know more, you should read on.
Foods boston terriers shouldn't eat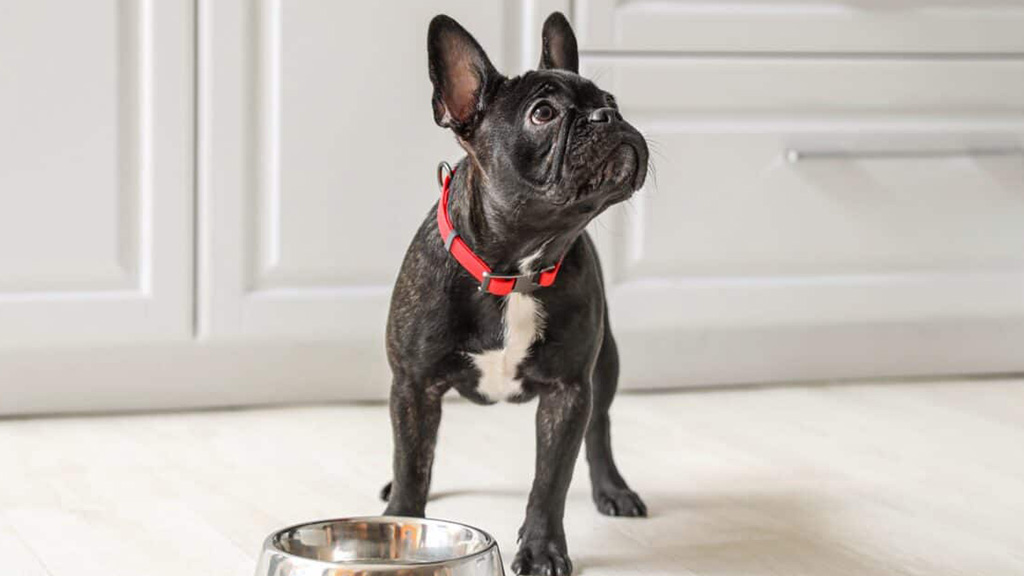 To keep your Boston Terrier healthy, avoid these foods. Avoid giving Boston Terriers high-calorie human meals like fatty meats, cheese, and processed treats because obesity is their biggest risk. Keep chocolate and caffeine away from dogs since they're poisonous. Grapes, raisins, onions, garlic, and avocado can also cause gastric discomfort, anemia, and other health issues in dogs. Bones can cause choking or digestive blockages, so watch your Boston Terrier's intake. Avoiding these foods and eating a balanced, nutrient-rich diet can help your Boston Terrier live long and happy.
Best dog food for Boston terriers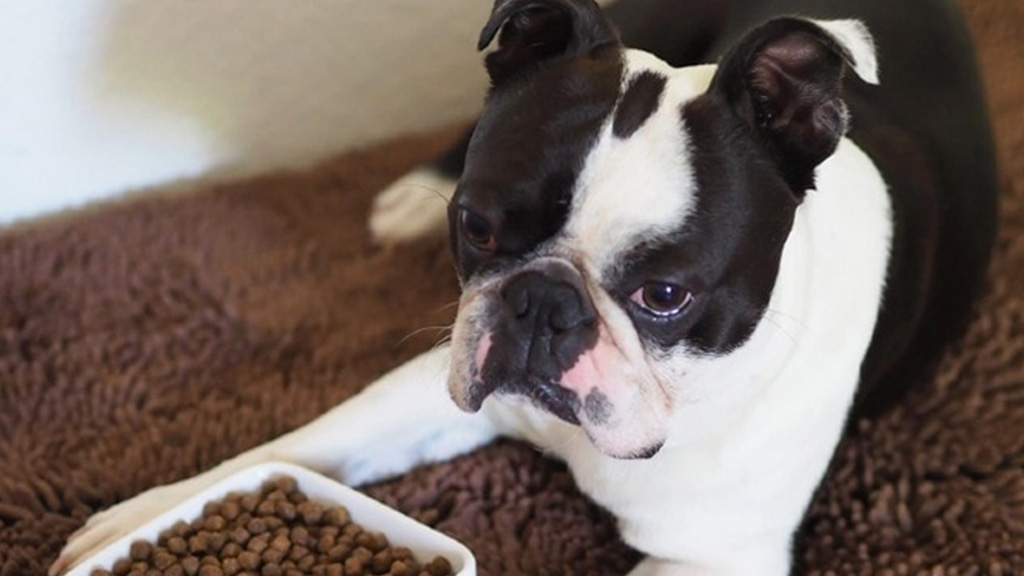 Taste of the Wild High Prairie Grain-Free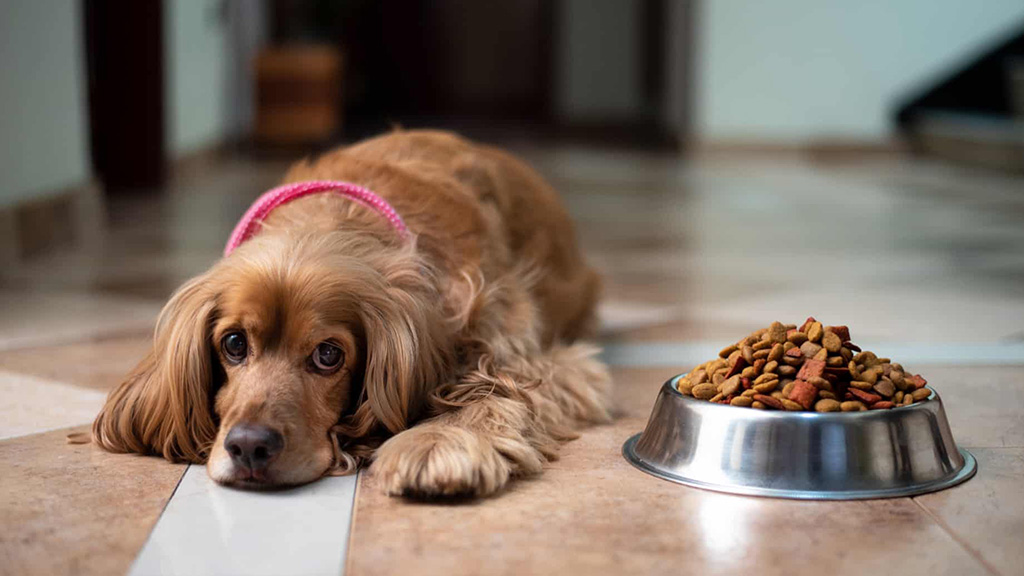 Your Boston can stay fit and healthy with the help of Taste of the Wild's expert advice on maintaining a good diet. Novel proteins like buffalo and bison are combined with easily absorbed carbs like sweet potatoes and peas in this grain-free dry dog food from High Prairie. Your dog's overall health will be supported by the inclusion of antioxidant-rich fruits and vegetables. Probiotics and vitamins and minerals, as well as natural components like buffalo and chicken meal and sweet potatoes, all contribute to healthy digestion.
Your pet will get the complete and balanced nutrition they need from the omega-3 and omega-6 fatty acids, minerals, and amino acids found in this diet. This meal has a delightful wild animal flavor that your dog will adore as much as chasing squirrels in the park. You will not only enjoy the deliciousness, but also feel good about providing them with the healthiest diet possible.
Purina Pro Plan Adult Sensitive Skin & Stomach Salmon & Rice Formula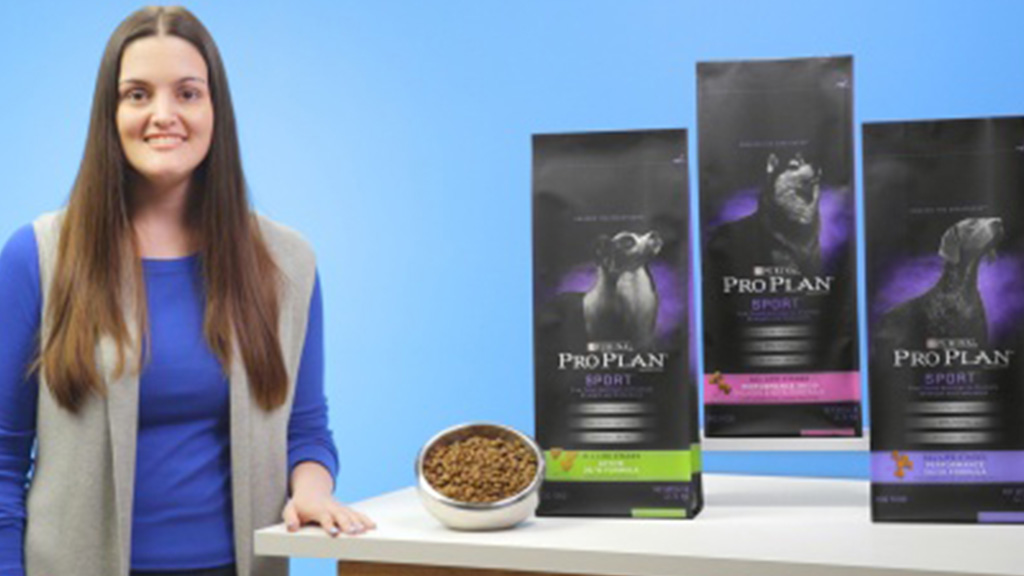 Dogs with sensitive skin and stomachs can benefit from the dry food Purina Pro Plan Adult Sensitive Skin & Stomach Salmon & Rice Formula. The recipe's first ingredient is actual, nutrient-rich salmon, and it also includes rice and oatmeal, so it's quite easy to digest.
It has all the vitamins, minerals, and other nutrients that your dog needs to thrive. This food is made with premium ingredients like chicken, salmon, and rice to give your dog the protein they need to thrive. It's also great for dogs with stomach problems because it's easy on their tummies.
American Journey Salmon & Sweet Potato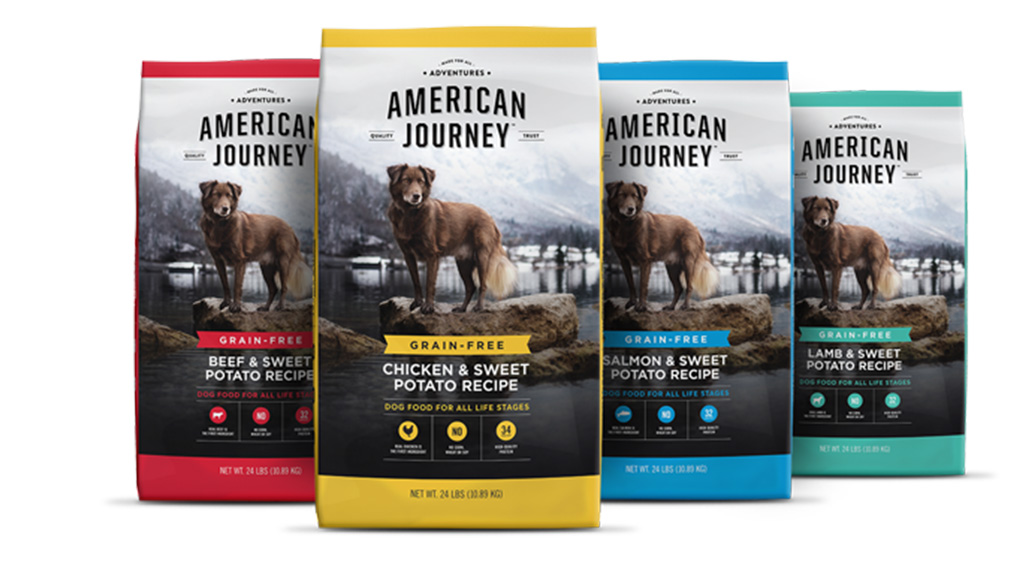 You'll need to eat more if your boy is constantly playing. Trip across America Your pet will have enough of energy for their regular activities thanks to the nutritious components in the Salmon & Sweet Potato Recipe. Your dog will get the slimmer muscles and exquisite flavor they naturally seek with the grain-free dry food mix made with salmon and sweet potatoes. Also included are tasty sweet potatoes and chickpeas, which will provide your dog with sustained energy for those long days spent hiking or playing in the park.
Carrots, dried kelp, blueberries, and omega fatty acids are just a few of the nutritious ingredients in this formula, all of which contribute to healthy brain and eye growth. Contains the fiber, phytonutrients, and antioxidants your dog needs to be healthy. It's also great for dogs with food allergies because the salmon oil and flaxseed promote healthy brain and eye development. This dish has such a tempting flavor that your Boston will want to eat it every day.
Best food to feed Boston terrier
American Journey Poultry & Beef Variety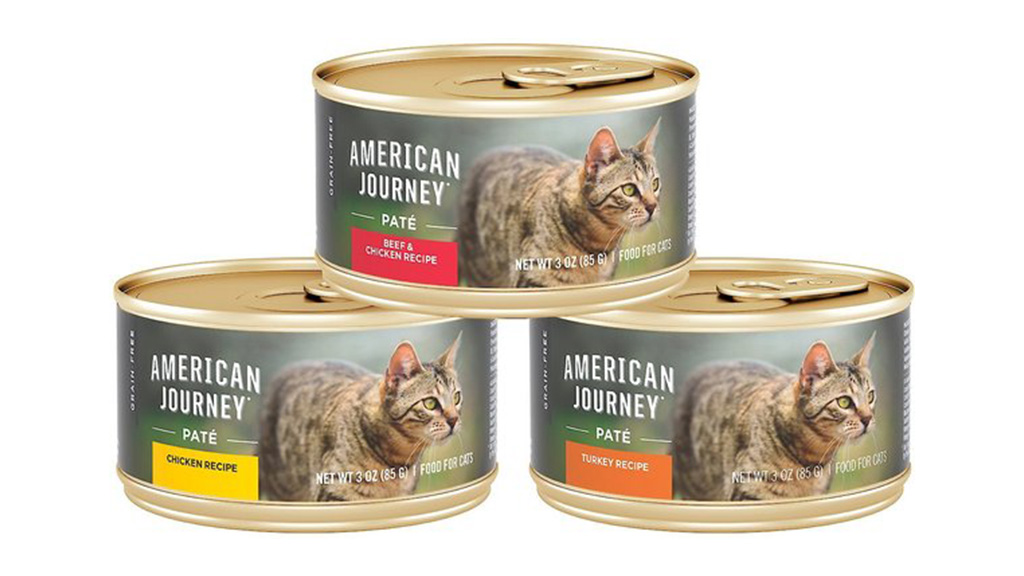 If you feed your dog American Journey Poultry & Beef Variety Pack Grain-Free Dog Food, he'll be healthy and ready for any journey. Each dish is made with real meat as the first ingredient, followed by a flavorful broth that dogs love, and is packed with high-quality protein to help them stay lean.
When you feed your dog American Journey Poultry & Beef Variety, you can rest assured that he or she is getting the very best. These tasty supper loaves are made in the USA with premium ingredients sourced from around the globe. You won't find any artificial colors, flavors, or preservatives in them, but you will find plenty of flavor. Instead, you can trust that the American Journey formulations give all the vitamins and minerals your Boston terrier dog food needs to maintain a healthy body and a shiny coat.
Natural Balance LID. Limited Ingredient Salmon and Sweet Potato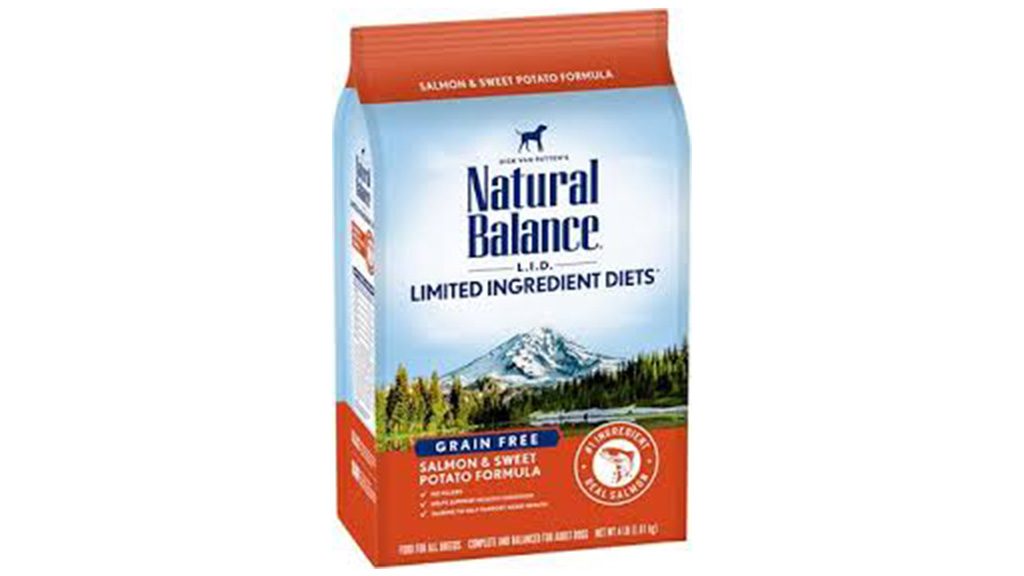 Natural Balance LID. Limited Ingredient Diet Salmon & Sweet Potato Formula Dry Dog Food can help keep your Boston in tip-top shape. This food is great for dogs with stomach issues or allergies because it contains actual salmon as the first component and sweet potatoes as a healthy source of carbs.
This recipe was developed by a team of pet nutritionists to provide your furry buddy with the best possible nourishment. Plus, it's made with cutting-edge technology right here in the USA, so you know your Boston is getting the greatest nutrition possible.
Nutro Natural Choice Adult Chicken & Brown Rice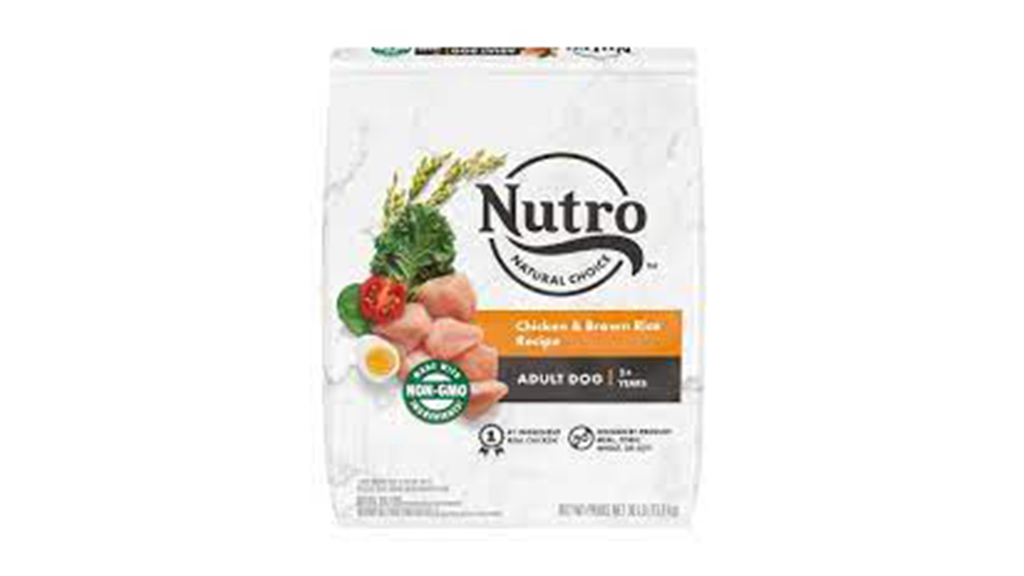 Nutro's All-Natural Select Chicken is used as a premium protein source in this dry dog food for adult small breeds called Chicken & Brown Rice Recipe. In addition, the crunchy texture aids in the prevention of plaque development.
It's fortified with vitamins and minerals to ensure your little man gets the nourishment he needs to grow up strong and healthy. Joint-supporting glucosamine and chondroitin, as well as powerful antioxidants, are included to keep your Boston's immune system strong. You can feel good about feeding it to your pet because it doesn't contain any fillers like poultry by-product meal, maize, wheat, or soy.
This kibble recipe is ideal for toy and small breed dogs like Boston terriers because it provides the optimal balance of nutrients in a manageable size. Farm-raised chicken is delicious, and you can rest easy knowing that your child is getting the healthiest diet possible.
Blue Buffalo Life Protection Formula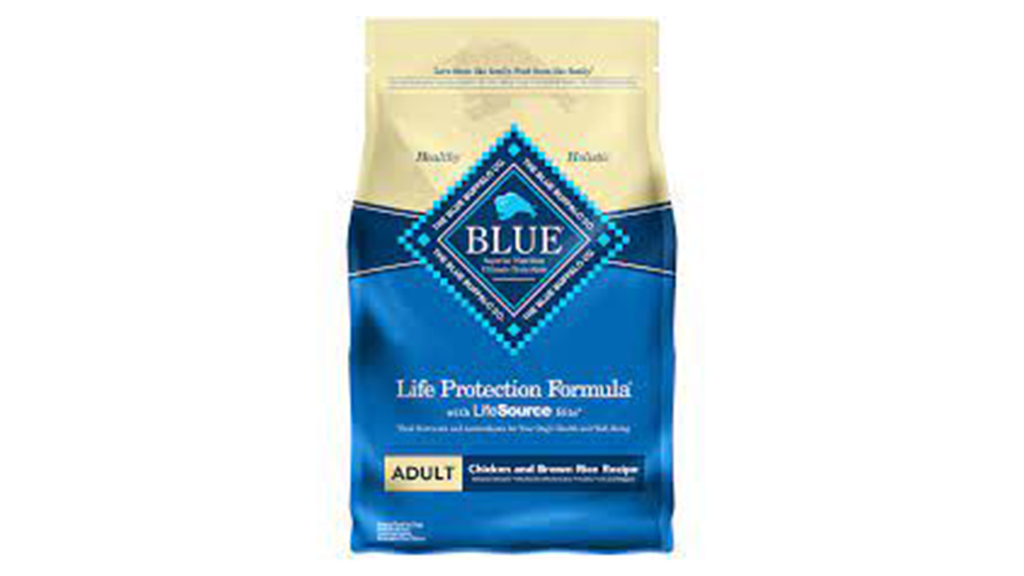 Want to make your dog happy and healthy by feeding him good food? Blue Buffalo's Life Protection Formula is what you're looking for. Puppies can benefit greatly from the vitamins, minerals, and other nutrients in this recipe, which are all vital to their development and growth. Lean muscle mass is supported by the inclusion of deboned chicken and whole grains, while skin and coat health are promoted by the inclusion of omega fatty acids and anti-inflammatory vegetables and fruits.
Real meat, whole grains, garden vegetables, and fruit are the foundation of their dishes, and they top them off with LifeSource Bits, a precise blend of nutrients boosted by a super seven package of antioxidant-rich components. For instance, the chicken in this Puppy Chicken & Brown Rice Recipe has been deboned and is a great source of protein.
Instinct Be Natural Real Chicken & Brown Rice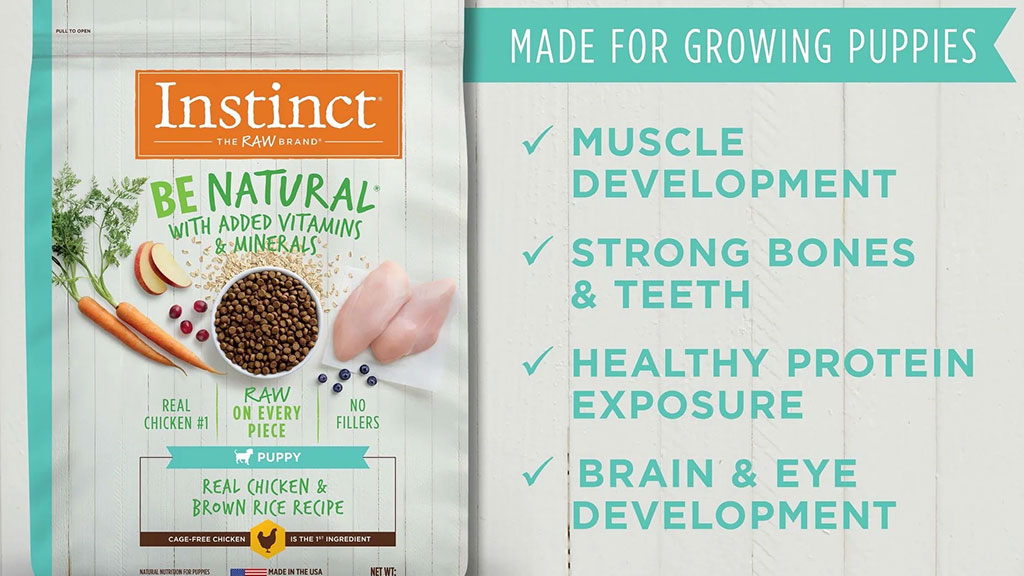 Cage-free chicken provides protein for lean muscles in this meal. It has no fillers, corn, wheat, soy, by-product meals, chemical preservatives, or colors. Each bite gives your dog pure nourishment and flavor. This recipe starts with chicken and includes turkey and menhaden fish. It also has freeze-dried chicken liver and heart for flavor and nutrition.
Dogs appreciate Instinct's Be Natural Real Chicken & Brown Rice Recipe. It contains real chicken and healthy, digestible grains without artificial colors or preservatives. Your dog will love it because it's coated in freeze-drying juice. Vitamins and minerals make it a healthy diet for dogs of all ages. It's American-made, so you know its high-quality.
Diamond Naturals Small Breed Adult Chicken & Rice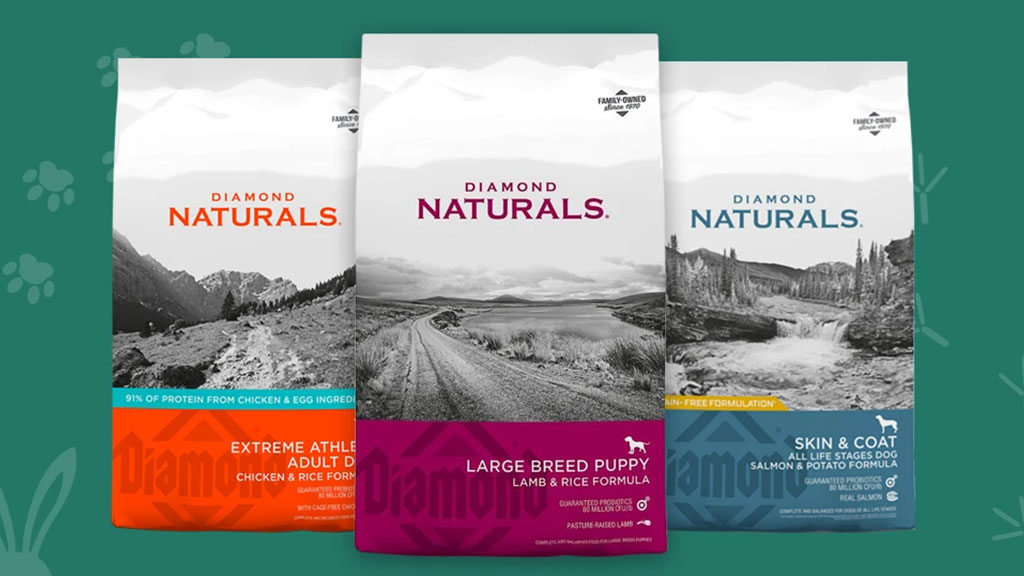 Diamond Naturals Dry Dog Food is for tiny breeds. This cuisine is top-notch. It supports your pup's paw-optimal health and active lifestyle with carefully balanced protein, fat, and other nutrients. Your small dog should eat Diamond Naturals. It contains kale, blueberries, chia seeds, pumpkin, and real fruits and vegetables. This recipe also contains natural antioxidants, vitamins, and minerals for a balanced holistic diet.
This high-protein chicken and chicken meal kibble is small enough for their lips. It also has probiotics, fruits, veggies, vitamins, and minerals for a healthy dog. Boston-specific nutrition. Probiotics, flaxseed, eggs, and chia seeds add nutrients to this healthy dish, which starts with chicken. It treats your Boston Terrier or other small breed dog's senses!
Purina Pro Plan Shredded Blend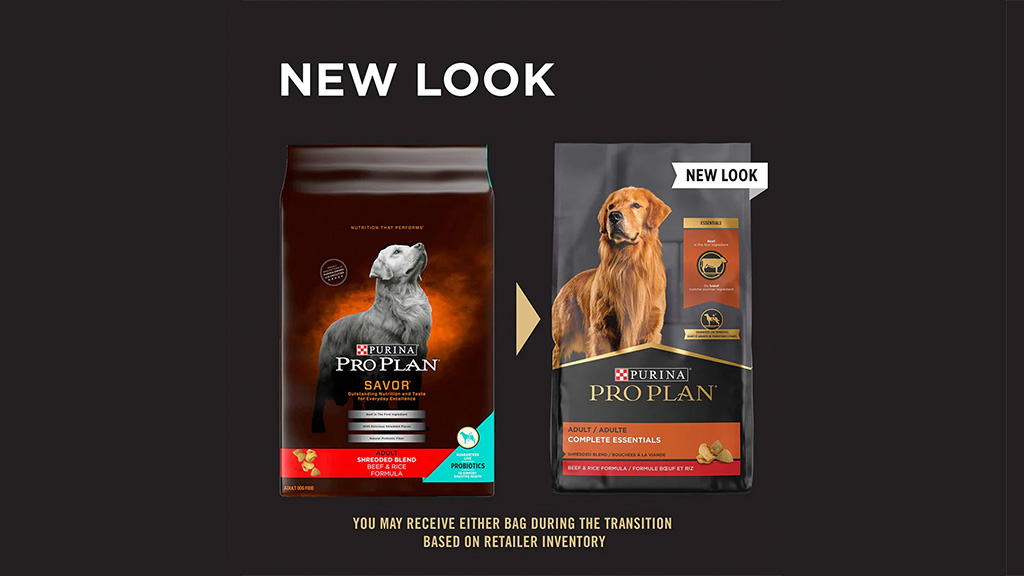 Purina Pro Plan Salmon & Rice Formula soothes sensitive skin and stomachs. In a highly digestible mix with rice and oats, this high-protein dry food for adult dogs starts with real, nutrient-rich salmon. Dry dog food with active probiotics and prebiotic fiber aids digestion. Boston Terriers with digestive, immunological, skin and hair, and joint issues should feed Purina Pro Plan Salmon & Rice Formula.
This tasty chow contains omega-6, omega-3, and vitamin A to keep your pet healthy. It suits your Boston terrier. Rice and oats offer energy, while salmon protein adds flavor and minerals. With fish oil fatty acids, this food also beautifies your dog's skin and coat. Bag it today!
Eukanuba Puppy Small Eukanuba-Puppy-Small-Breed-Dry-Dog-Foodreed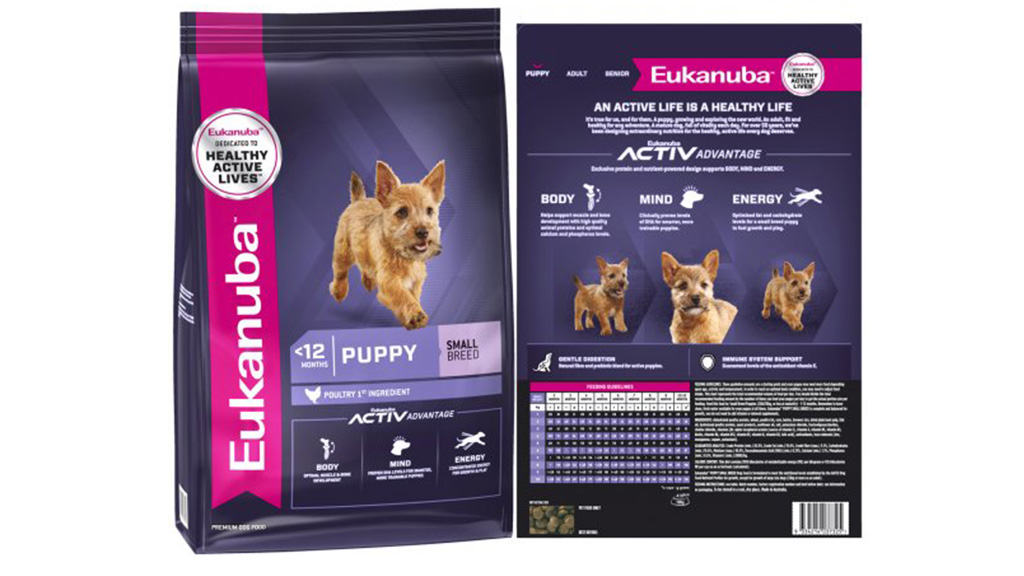 Eukanuba Puppy Small Breed is the perfect diet for small breed puppies! This balanced meal contains high-quality animal proteins for muscular building. Plus, proper calcium and phosphorus levels will strengthen your dog's bones. They aid puppy growth. The mix has ideal fat and carbohydrate levels for energy, natural fiber, and a prebiotic blend for mild digestion.
High-quality chicken and vitamin E enhance your pup's immune system in this kibble. It's easy to digest, so your child gets the most out of every meal. Combine this mix with Eukanuba Puppy wet dog food and Puppy Healthy Extras snacks for a powerhouse diet to help your puppy succeed. Glucosamine and chondroitin sulfate assist senior dogs maintain joint function, and this diet is full of protein, lipids, and nutrients.
Wellness CORE Grain-Free Small Breed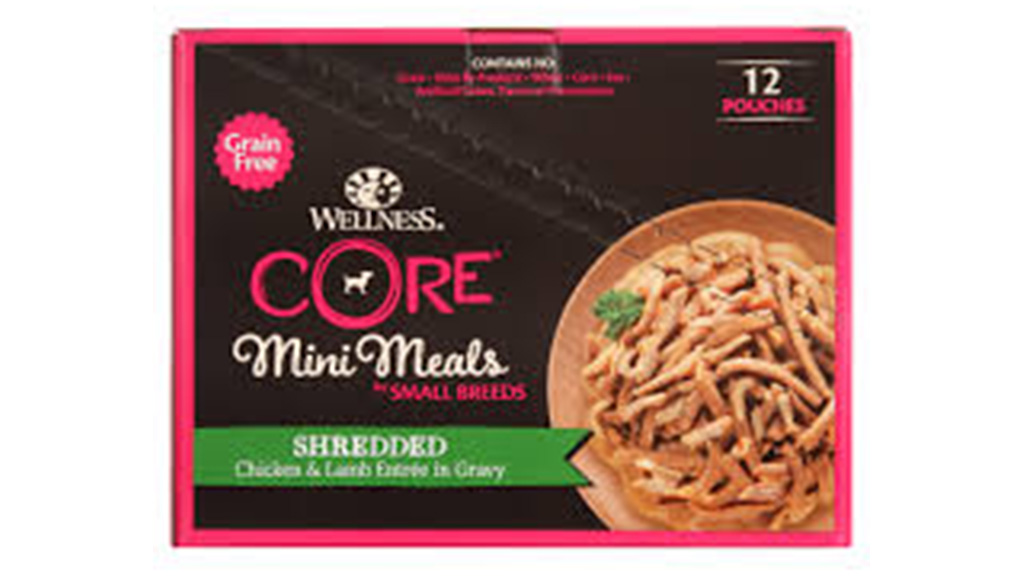 Wellness CORE Natural Grain-Free for Small Breed Dog Food is ideal for your small dog. This grain-free cuisine contains turkey, chicken, salmon oil, fruits, vegetables, antioxidants, probiotics, vitamins, minerals, and fatty acids. To keep your child healthy and happy! Protein and whole grains provide ideal calories and wellness for your dog. It also has no meat by-products or fillers, so your dog is getting the best components.
Turkey, chicken, probiotics, and antioxidants make this recipe a balanced diet. Glucosamine and chondroitin help joint health. It has enough of protein and healthy grains for your busy pet. It promotes heart health and immunity and is easy to digest. Why wait? Wellness CORE Natural Small Breed Dog Food will nourish your pet today!
Best dry dog food for Boston terriers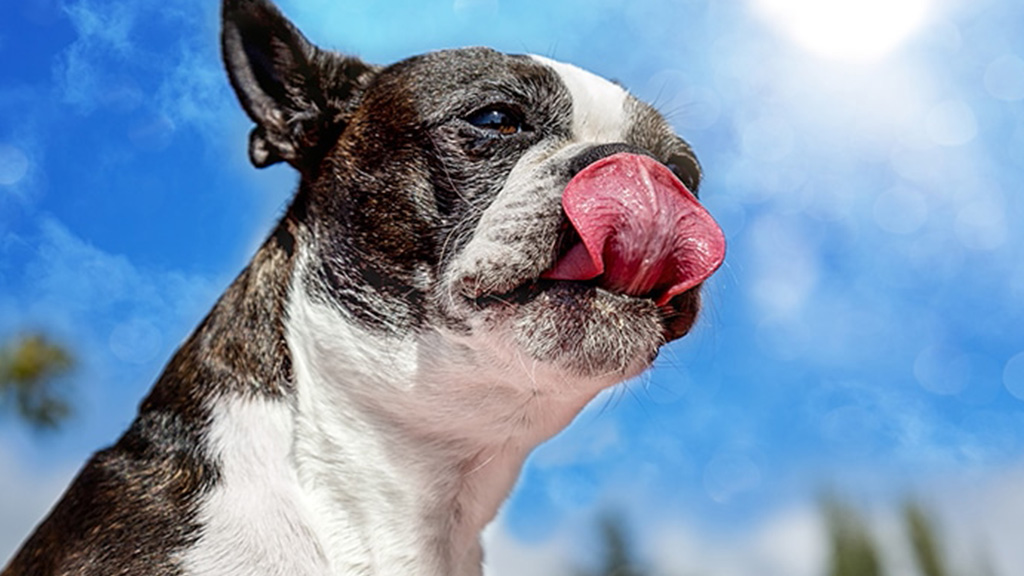 Choose a high-quality, small-breed dry dog food for Boston Terriers. To support their active lifestyle, Boston terrier dry dog food should start with real meat and have a healthy protein and fat balance. To maintain your dog's health, it should contain vitamins, minerals, and Omega-3 and Omega-6 fatty acids. Boston Terriers like Blue Buffalo Life Protection, Hill's Science Diet Small Paws, and Royal Canin Breed Health Nutrition dry dog food. To avoid overfeeding, choose a product that's right for your Boston terrier's age and weight.