Are you astonished by the thinking that do horses sleep standing up? You must be confused about how do horses sleep in standing position. How Do Horses Not Fall Over When They Sleep? If these are your concerns, here we have all your answers in this single piece of content… So keep reading!!!
Sleep is essential for a horse's health, just as it is for people. Horses, however, have peculiar sleeping patterns and characteristics. Because they are polyphasic sleepers, horses sleep in several phases throughout the day, with the majority of these times occurring at night. The horse's sleeping habits are influenced by its surroundings, social structure, age, diet, and level of familiarity. Horses have the rare ability to doze off while still upright.
Let's discuss more horse sleeping styles and the different postures they use in their sleep.
Horse Sleeping Styles- How Do Horses Sleep?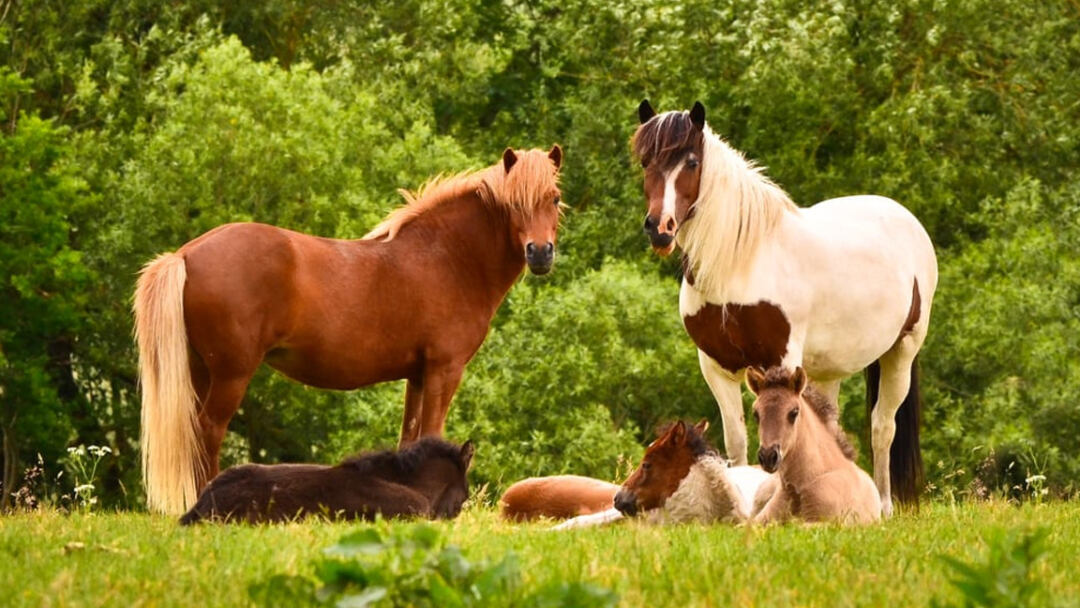 The four stages of vigilance—awakeness, tiredness, slow wave sleep (SWS), and rapid eye movement sleep (REM)—have all been observed in horses. Horses with SWS have synchronized slow brain waves. During this time, the brain is not actively functioning. Whether the horse is standing or reclining, SWS can occur (lying on the chest with legs folded underneath).
Similar to while you are awake, brain waves during REM sleep are irregular and quick. As the name implies, when a horse is sleeping, its eyes hurry back and forth. In addition to moving his eyes, your horse may also blink, twitch his ears or skin, flare his nostrils, or even paddle his legs. The horse is dozing off while resting on his side in lateral recumbency. While a person is experiencing REM sleep, all of their muscles totally relax and lose tone. The average sleep time for horses is 5-7 hours per day. It is generally accepted that REM sleep accounts for 15% of a horse's total sleep time. Each day, all horses need at least 30 minutes of REM sleep; some can get up to two hours.
Although horses can stay in lateral recumbency indefinitely, they can't stay there for too long. Just the weight of the horse alone puts pressure on vital organs and limbs, preventing blood flow. The lungs are also compressed, which could cause odd breathing patterns. Additionally, the pressure could harm the horse's nerves, temporarily paralyzing its limbs (muscle weakness caused by nerve damage). When horses try to stand up, they have difficulty doing so on all four limbs, which could result in further harm.
Do Horses Sleep Standing Up?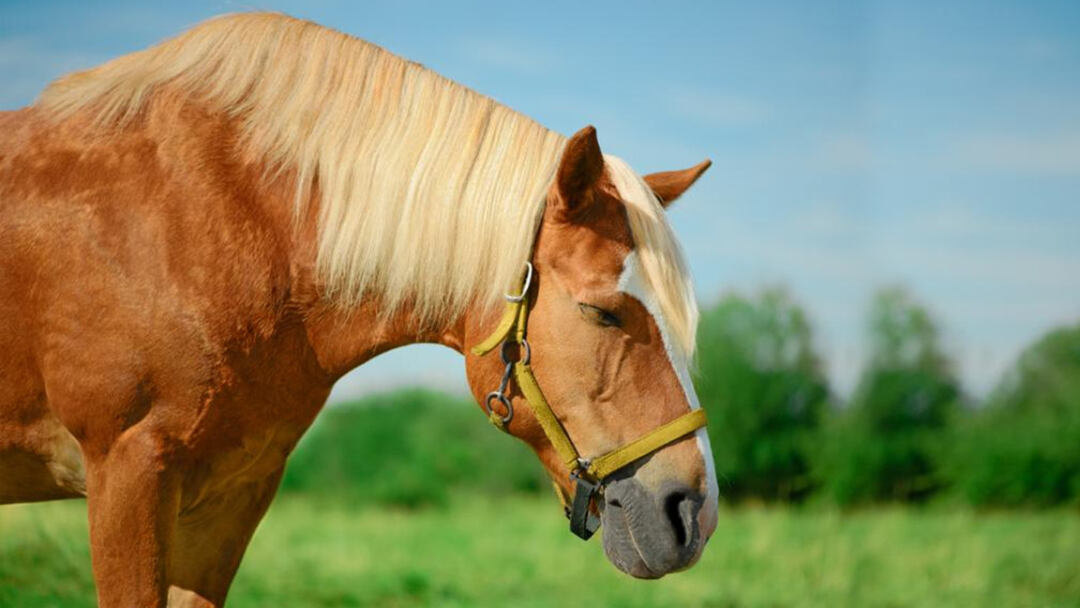 Horses can have a light nap when standing up and only need 30 to 60 minutes of total REM sleep per day. The ability to quickly wake up and run away from predators is one benefit of sleeping on their feet. Horses have developed this as a survival technique as a result of their evolution as prey species. The extra few seconds it takes horses to stand up after laying down could spell the difference between living and be eaten by a predator. Horses have to work rather hard to get up after lying down. Horses are best kept standing when they sleep the majority of the time due to their size and the fact that lying down for extended periods of time would put more stress on their internal organs.
Since horses are prey animals, they like to sleep on the ground. Horses can't rise up quickly and have straight backs. If a predator approaches a horse that is lying down, the horse might not be able to get to its feet quickly enough to get away. But due to specifically constructed legs, a horse may lock its knees and fall asleep while still standing! Due to their dread of predators, horses spend most of the day dozing. A horse can fall asleep while standing up, but that does not mean it will. On rare occasions, horses will take a daytime snooze. As a result, they can now unwind their legs.
How Do Horses Not Fall Over When They Sleep?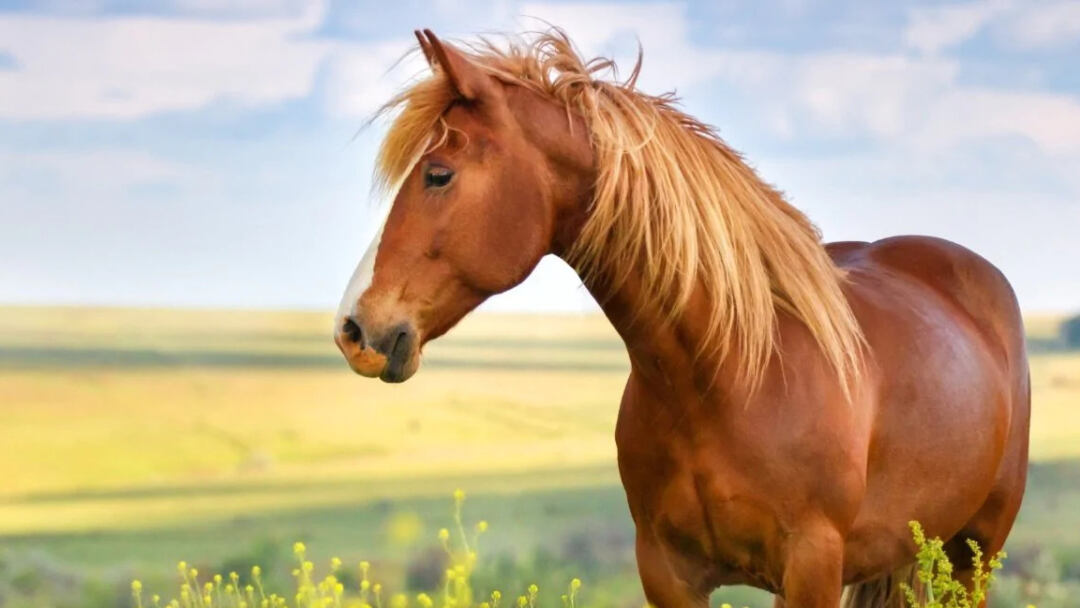 The average person needs eight hours of sleep each night. Horses can live on half that, but unlike people, they can doze off while still on their feet. In the wild, wolves and other predators prey on horses. When they are lying down, they are far more exposed than when they are standing. Their bodies have developed a method to retain their upright posture even while they are asleep as a result of millions of years of evolution. Even though the majority of horses do not currently have unrestricted movement, they can nevertheless go to bed in the same manner as in the past.
They are able to do this because of a unique network of ligaments, which act as the cords connecting the bones. A horse's body has ligaments that act like slings. These may cause its joints to become fixed in position, enabling it to maintain its upright posture as it sleeps without exerting any active muscular effort. It is bad that we cannot do this because there must be a way. When traveling on a crowded train or in a long line, it might be quite helpful.
Why do Horse Sleep in Standing Position?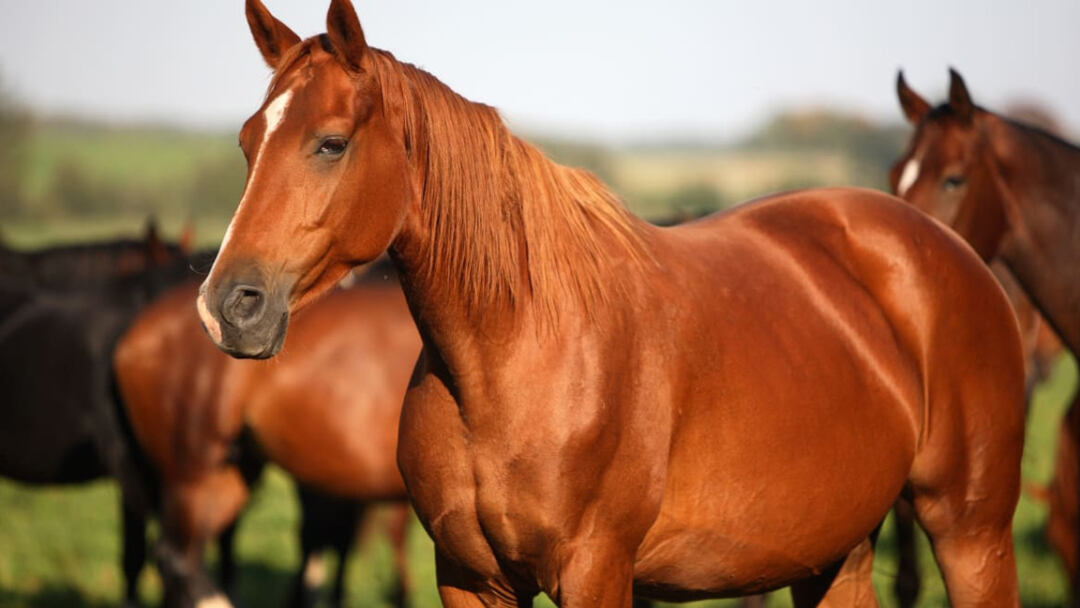 Despite the fact that the causes of an animal's behavior are unclear, they probably stem from either of these two things:
They Have a Hard Time Standing Up.
Predators.
Horses have a hard time getting up from a lying-down position due to their weight, which is likely well over 1,000 pounds. It takes a lot of labor and may even be risky on slick or mushy ground. Since they struggle to get up off the ground and take a long time to do it, they are particularly vulnerable when lying down. Only the actions of bolting, kicking, and bucking—all of which require the horse to stand upright—can a horse use to defend itself. The horse's capacity to doze off while still standing has significantly improved its capacity to wake up swiftly and flee from a predator, drastically increasing its odds of surviving. The strain on the body when standing up is also lessened, as is the risk of knee and other joint ailments.
How Long Do Horses Sleep?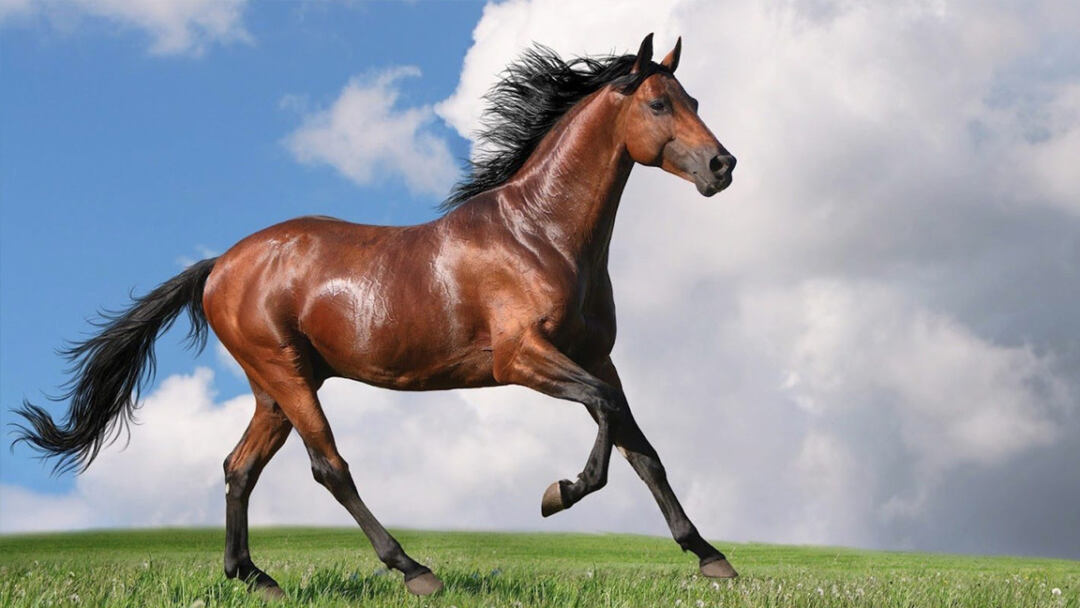 As previously indicated, a horse spends the majority of its time sleeping while standing (SWS). Cycles of sleep and periods of waking up often make up the total amount of sleep. Horses can sleep upright thanks to a special anatomical feature called the stay apparatus. The horse can keep its upright position with little physical effort because of a network of tendons and ligaments known as the stay apparatus. For a prey animal like a horse, this is a great advantage because it makes it easier for them to wake up and run away in an emergency. Horses congregate when they are sleeping as an additional kind of defense. They will alternate sending out sentries, horses that will stand alert while the others slumber.
In a 24-hour period, the majority of horses only sleep for about three hours, while tiny foals can sleep longer than adult horses. A horse can only obtain the recommended amount of sleep each day if they are both physically and emotionally prepared for it and are in a secure environment. One horse will frequently stay awake and on their feet while the others in the herd fall down to sleep if they are living outside.
Do Horse Ever Rest Or Lie Down?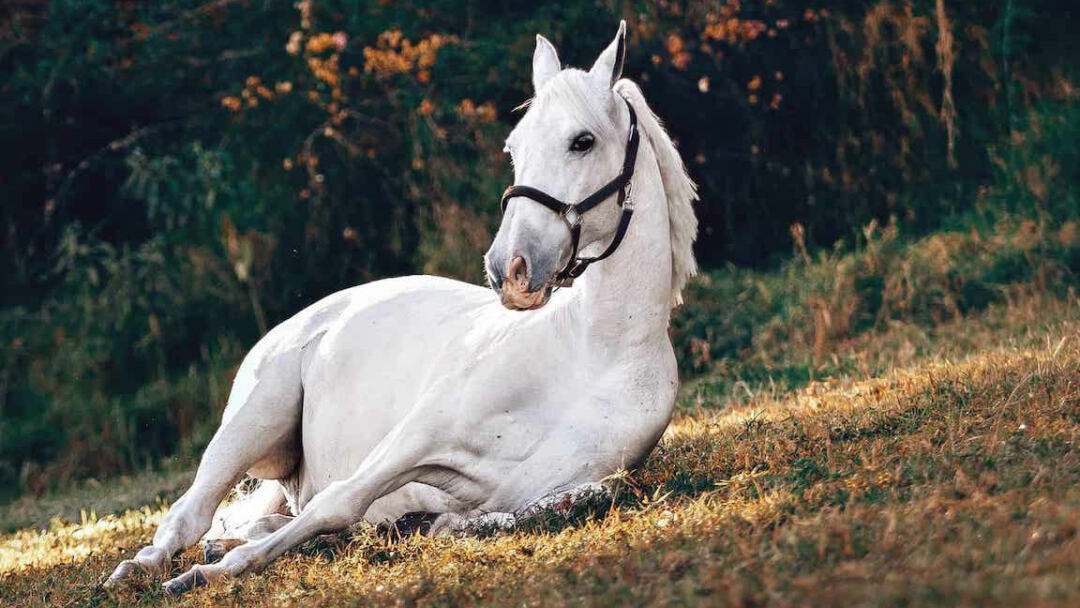 Yes! In fact, many horses really prefer to sleep lying down rather than standing since it is so much more comfortable. A herd of horses is typically seen, the majority of which are lying down, but at least one of which is standing. While keeping an eye out for any potential predators or other threats, the horse that is standing watches over the others.
When a horse is standing still, it is not sleeping deeply; rather, it is nodding off or taking a nap. However, horses need deep sleep, which includes REM sleep, which occurs during rapid eye movement. Horses sleep in progressive waves, like humans (also known as SWS). To do this, the horse must lie completely on its side, not just with its legs tucked under its body. Sometimes you may see the legs of a sleeping horse on its side. You undoubtedly see a dream about a horse.
During times of low activity, horses frequently lie down to sleep soundly. The majority of their sleep will also be done when they are standing. Standing as they sleep helps to protect them from danger and scavengers. Too much lying down can be a sign of disease. Thus, we suggest you routinely videotape your horse so you can keep an eye on its routines. However, don't be surprised if it sleeps more in the winter or on wet days.
We really hope you have enjoyed learning about horses' daily lives and that it has helped you better understand how your horse behaves.