The Labrador Retriever is a well-liked breed of dog that serves many functions, from working dog to family pet to hunting companion. Labs are extremely popular due to their sociable and outgoing natures. The coat falls out periodically throughout the year, as it does with all dogs. Some people may have an issue with this, particularly those who are allergic to dog hair.
You've come to the correct place if you're searching for a brush to assist control the amount of hair your Lab sheds. We'll go through what to look for and what makes the greatest Lab brushes in our shopping guide. We'll examine some of the best Lab brushes in terms of bristles, size, and cost for brushing a Lab's coat. It's important to remember that no brush is immune to shedding. The amount of hair your dog sheds daily can be minimized, though, with consistent brushing. It's also important to find a brush that's gentle on both you and your dog's skin.
Dog Grooming Tool
Dog Shampoo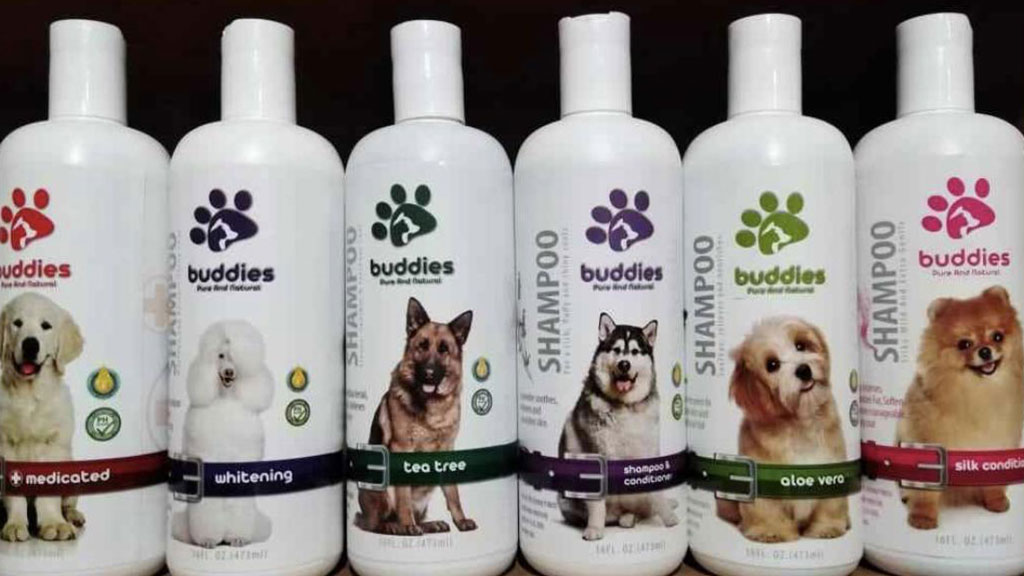 A high-quality dog shampoo is an absolute necessity when caring for a Labrador. The finest dog shampoo for Labs is only one of several options available to you. You'll have to make a choice between the one with the finest aroma and the one that actually solves the issue at hand. There are a lot of fantastic options out there, including natural and organic dog shampoos as well as shampoos that claim to aid with allergies or fleas.
Best Dog Brush for Labrador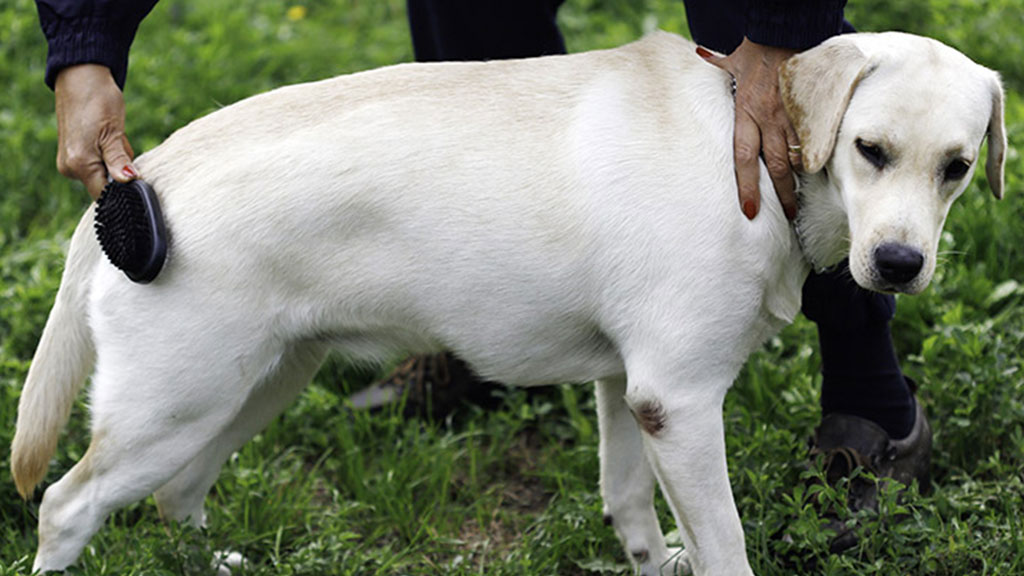 We Love Doodles Slicker Brush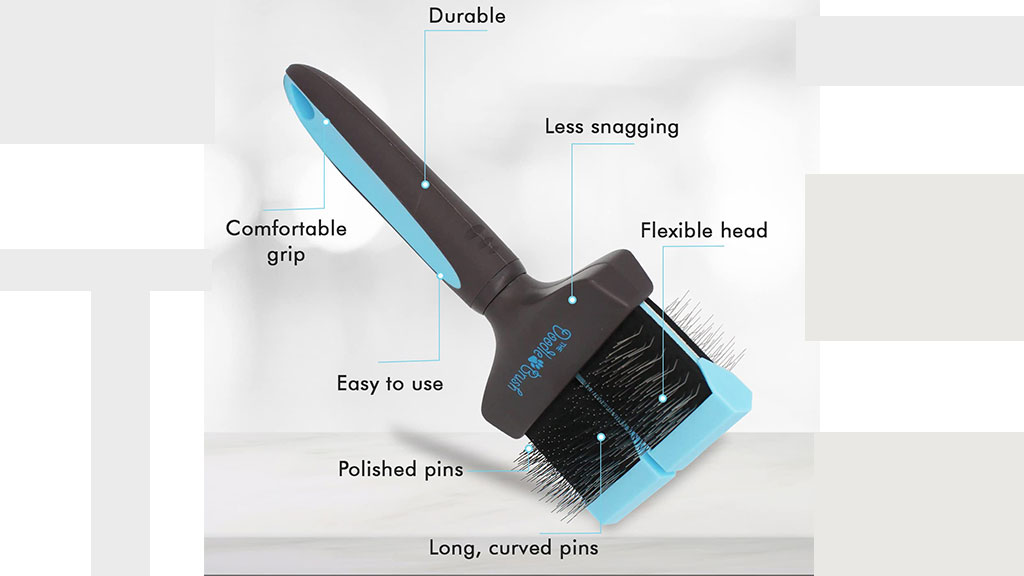 All dog breeds are welcome to use the We Love Doodles slicker brush, not just Poodles. The main lesson from this brush is that it can cut down on hair loss by as much as 90 percent. Mats and tangles in your dog's coat can be swiftly and easily removed with this tool.
This product is great since the pins are 50% longer, denser, and softer than the competition's. Grooming will be less of a hassle and more relaxing as a result. Each pin is around one inch in length.
The long, comfortable grip makes it a breeze to wield. The stainless steel brushes are angled just right to penetrate under the topcoat and untangle any knots inside without doing any harm to the coat itself. This dog brush is safe for the environment, uses no animal products, and is simple to clean. The blue hue of the wood is also quite in trend.
Coastal Pet – Safari – Plastic Pin and Bristle Dog Combo Brush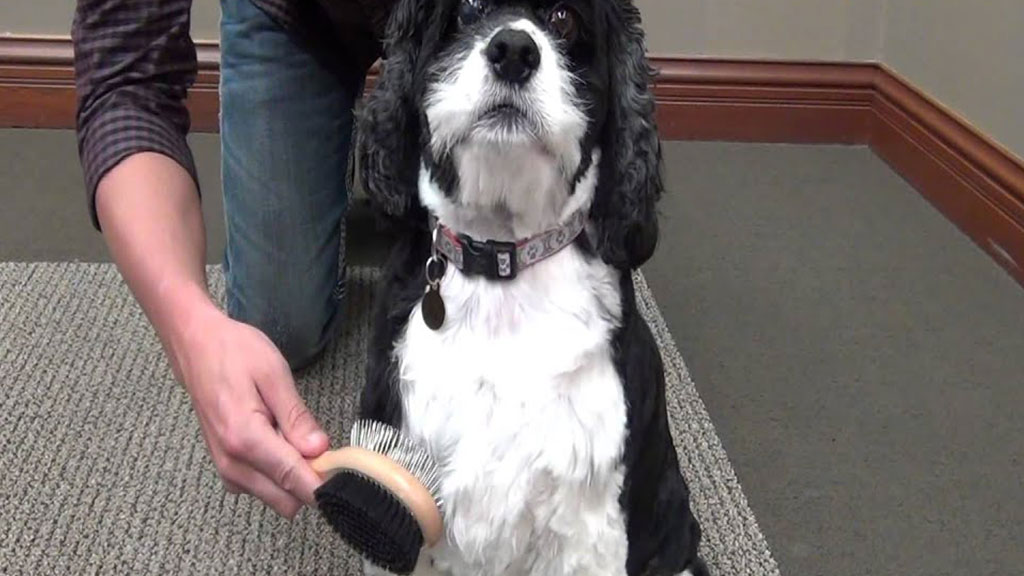 Dogs with sensitive skin would benefit greatly from the Safari pin brush side, which features soft bristles that are kind to the skin and coat. The Safari pin and bristle combo brush from Coastal Pet is the ideal tool for keeping your dog's coat in good condition. This double-sided dog grooming brush is an essential addition to any pet owner's grooming supplies. Using this brush with long, gentle strokes is the best way to get rid of dirt and stray hairs.
Pet Neat Pet Grooming Brush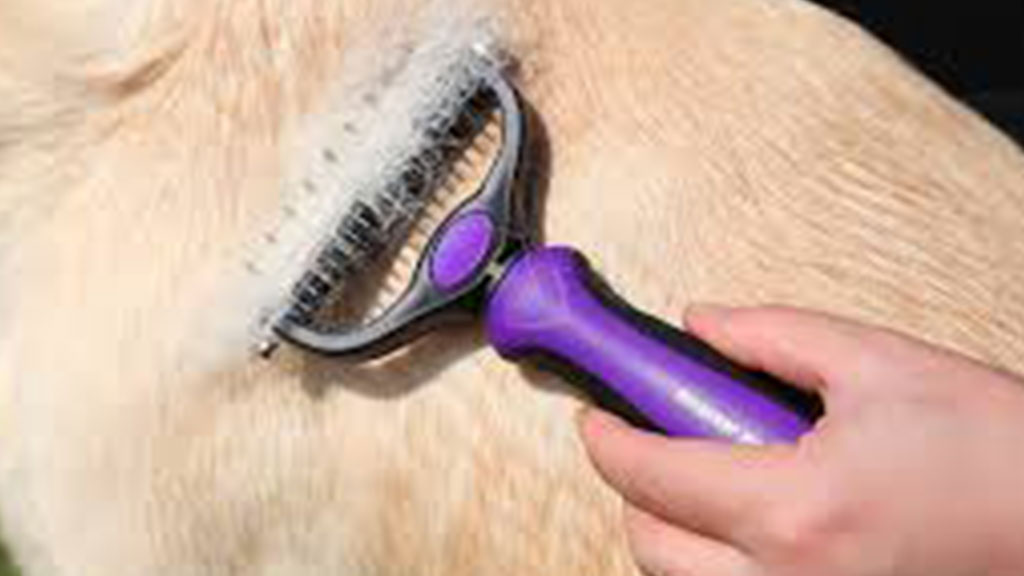 The Pet Neat Pet Grooming Brush is the finest tool for maintaining your pet's pristine appearance. If you have allergies or just want to maintain your pet's coat healthy and free of loose hair, this high-quality brush is a great option. It can reduce shedding by as much as 95%!
The stainless steel material and sharp teeth make this a long-lasting and effective tool for getting rid of loose hair, grime, and debris. The brush may be used on either a wet or dry coat, and its ergonomic form makes it easy to grasp and maneuver. It works as well with short or long hair. The safety shield additionally prevents scratches to your pet's skin. There are more than 12,000 raving customers for this product.
Hertzco Self-Cleaning Slicker Brush for Dogs Large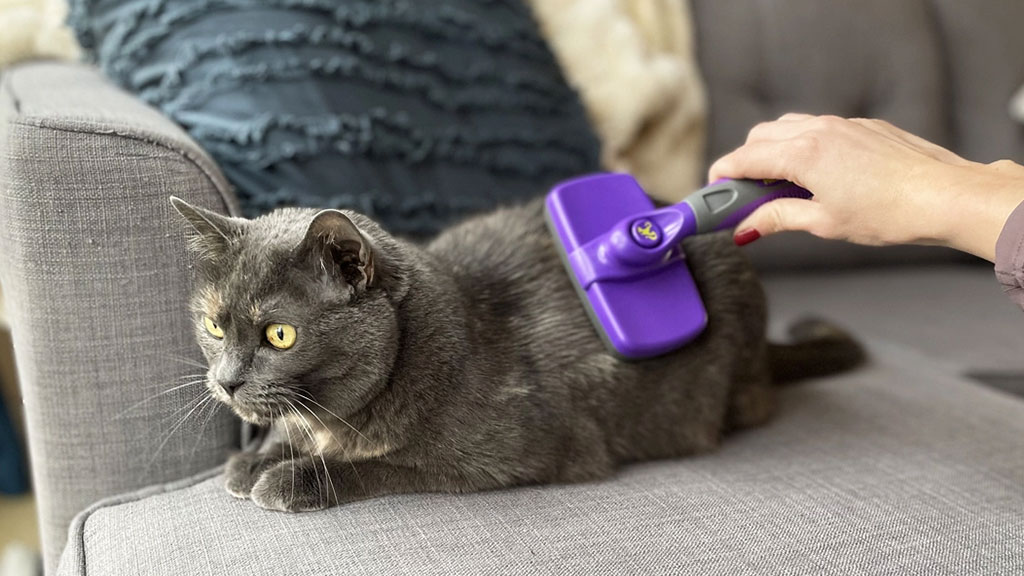 Loose hair, mats, tangles, and knots in your pet's coat are no match for the Hertzko Self-Cleaning Slicker Brush. The bristles of this brush can be easily removed from the hair by sliding a button. It has soft, non-scratching, rounded pins that are safe for your pet's skin.
The non-slip grip keeps your hand from slipping while you brush, and the ergonomic handle makes it easy to hold. Dogs with sensitive skin can also benefit from using this brush.
You can apply it on any length of coat, from short to long. Every pet owner needs the Hertzko Self-Cleaning Slicker Brush. There are almost 71,700 five-star ratings for this product. Whether your dog has a coarse, wavy, curly, or normal coat, you may find the perfect size in our collection.
Safari De-Matting Dog Comb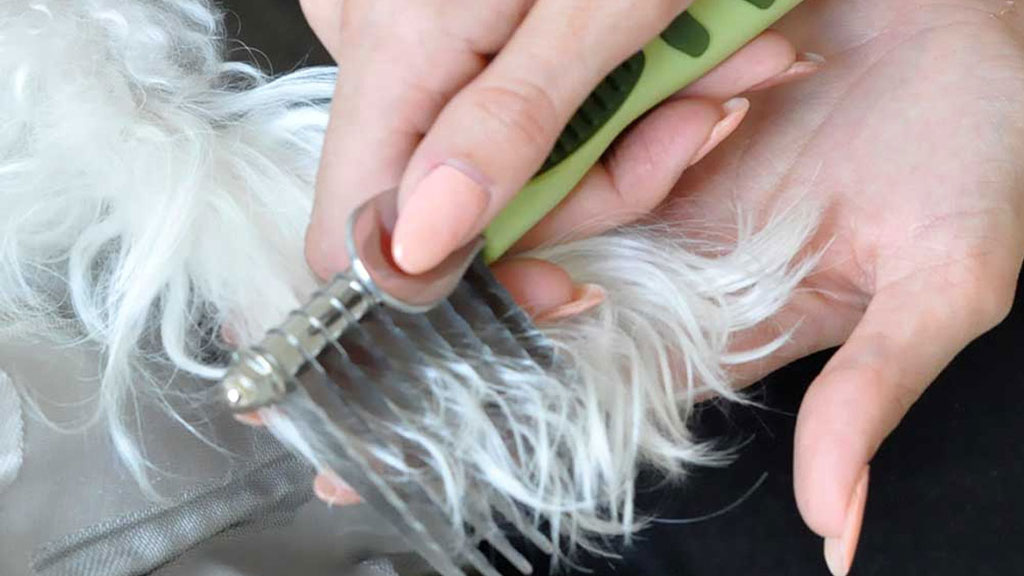 Unlike pin brushes that glide through tangles, the Safari De-Matting Dog Comb uses rounded-tipped blades to cut through matted fur. The metal comb is rust-resistant and removes dirt, dander, and loose fur. In addition, the non-slip handle makes long grooming sessions less tiring on both you and your dog.
The blades used in this design are intimidating and can cause injuries to you and your pet if not handled properly. This gadget is too huge for small dog breeds and puppies. Due to the blades, the design is unsuitable for nervous or restless dogs. It also suffers with tough tangles.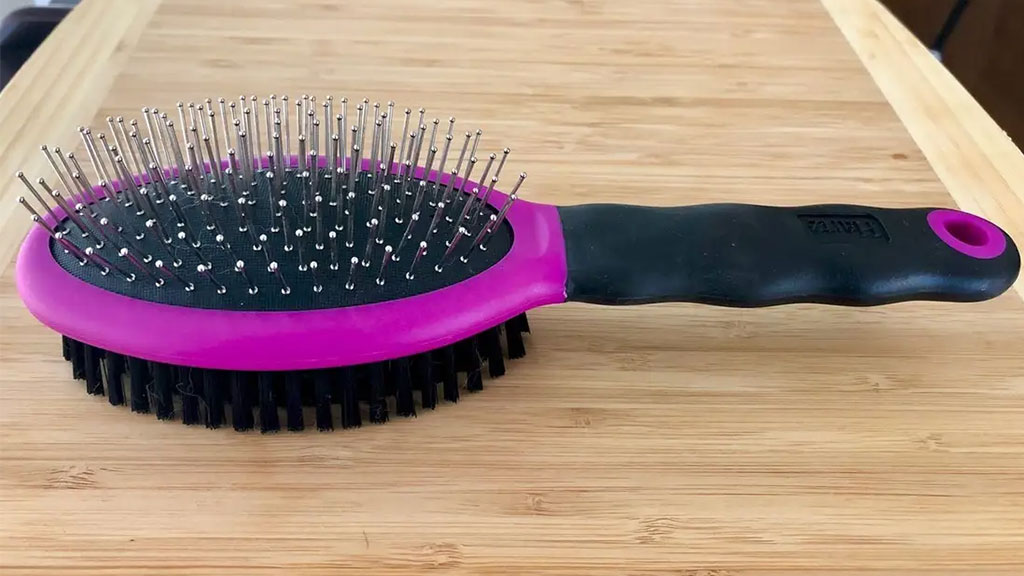 Hartz Groomer's Best Combo Dog Brush — Best Overall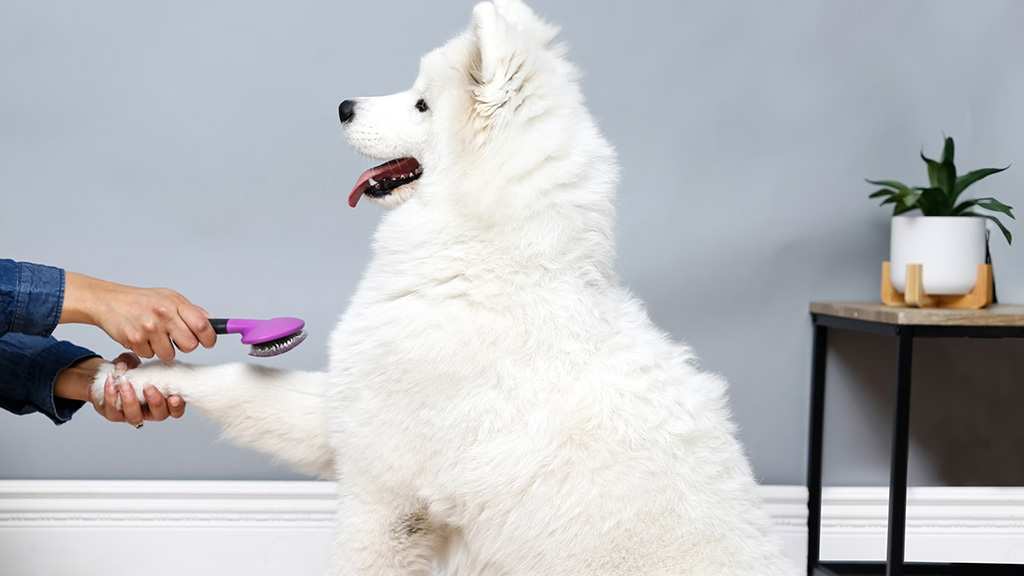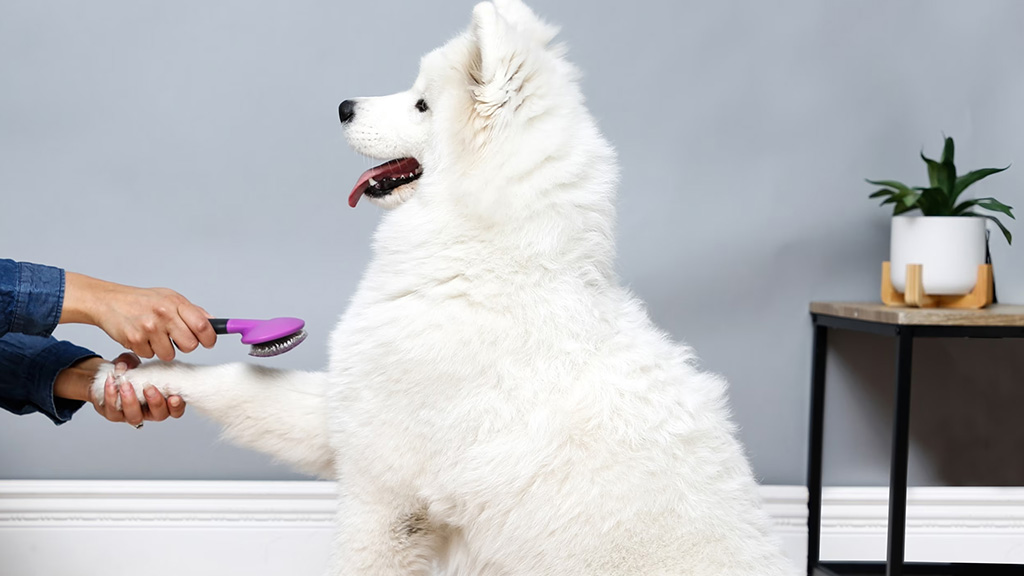 The Hartz Groomer's greatest Combo Dog Brush, which is both inexpensive and two-sided, is the greatest all-around brush for double-coated dogs. It has an ergonomic handle, two different kinds of brushes, and a minimalist design to maximize the efficiency of your grooming sessions.
Soft but strong nylon bristles on one side assist redistribute your dog's natural oils through his fur. The opposite side of the brush is a stainless steel pin brush, which is great for getting out any tangles in your dog's undercoat or outer coat. The dead fur and excess shedding can be brushed off on both sides of the brush. Our brush may not last as long as some of the others on our list, while being less expensive.
JW Pet Gripsoft Double Row Undercoat Rake — Best Value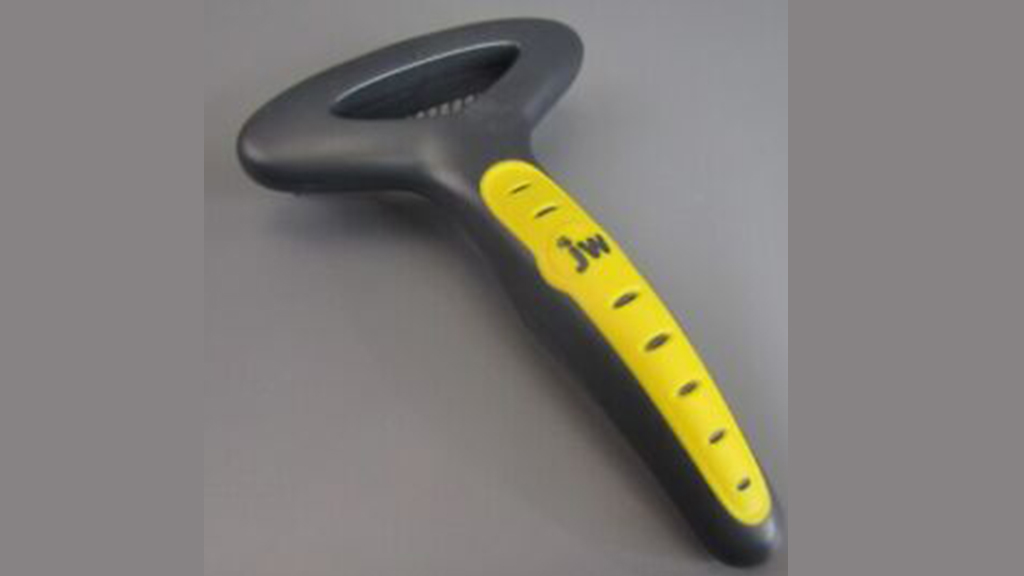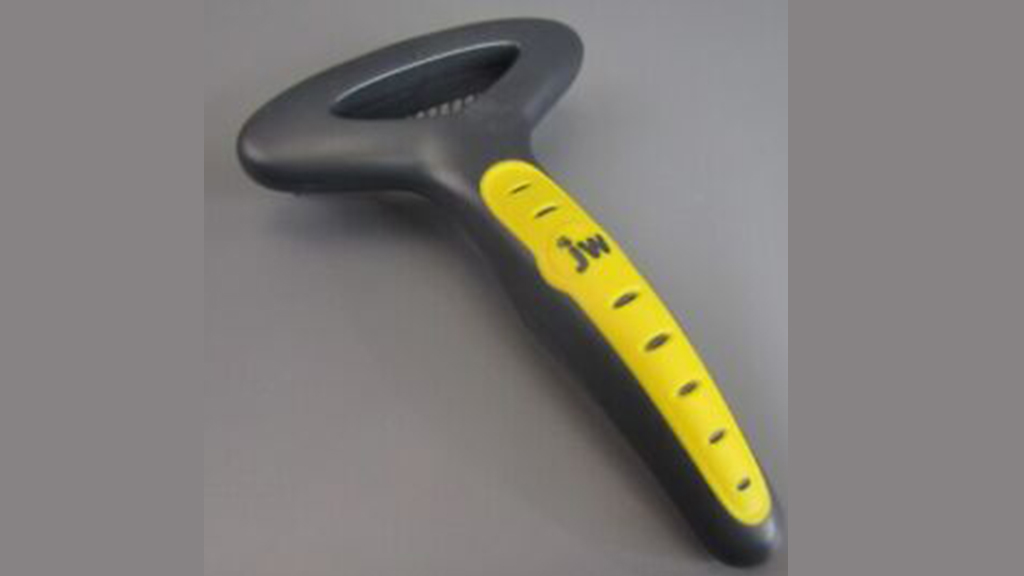 With two rows of rounded-tipped, metal teeth, the JW Pet Gripsoft Double Row Undercoat Rake is the greatest brush for double-coated dogs for the money. The ergonomic, non-slip grips on the handle reduce fatigue in your hands during rigorous grooming routines. This rake, unlike combination brushes, is intended for dogs with an undercoat, though it can be used on any breed or type of fur.
This brush is made to get down into the undercoat and remove stray hairs without harming the outside layer of fur, unlike some other brushes. However, the bulky handle may make long grooming sessions uncomfortable for some users. The construction is also more suited to long-haired dog breeds.
Burt's Bees Puppy Pin & Bristle Brush — Best for Puppies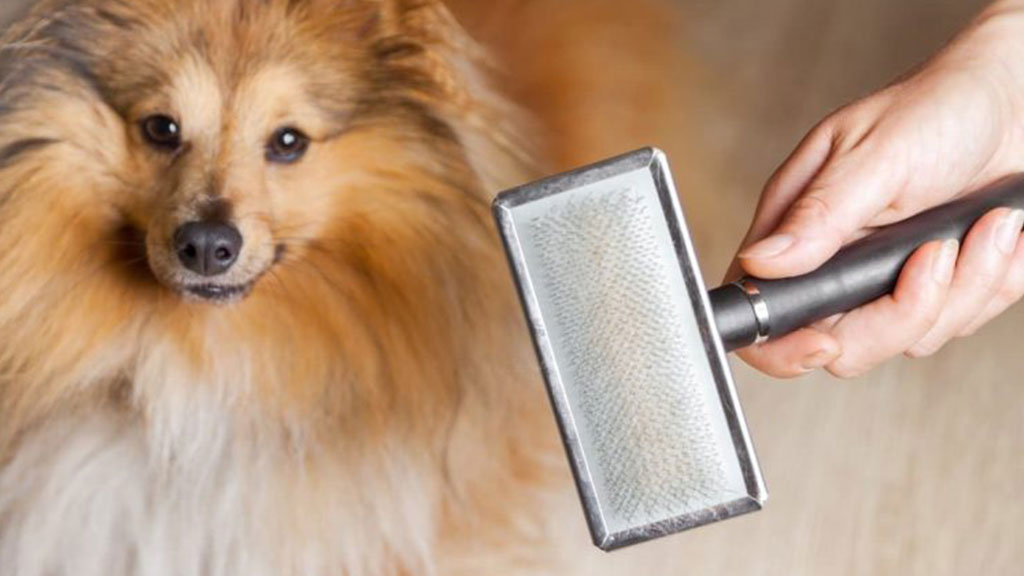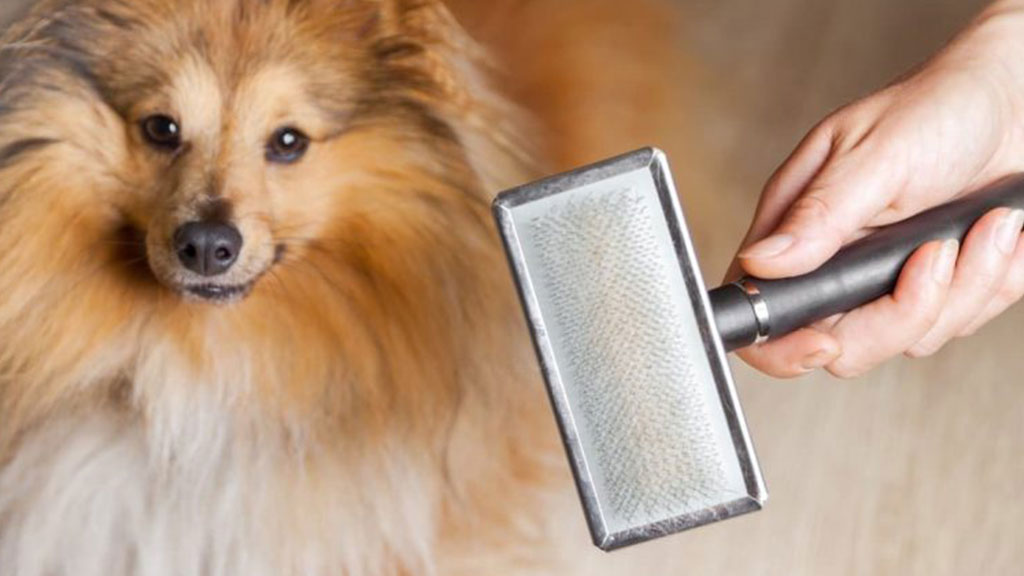 The Burt's Bees Puppy Pin & Bristle Brush is a high-quality, eco-friendly option for tiny dogs and puppies. It is crafted from bamboo and other recyclable materials. The pin brush eliminates trash and gently detangles knots, while the hemp bristles distribute your puppy's natural oils throughout their coat, keeping it smooth.
The puppy-friendly design makes it portable and comfortable to use. However, large dog breeds may require more time than is allotted during grooming sessions because the design isn't suitable for them. If your puppy is not a miniature breed, they may outgrow this brush before long and you'll need to replace it.
FURminator Undercoat Deshedding Tool for Dogs Short Hair New Model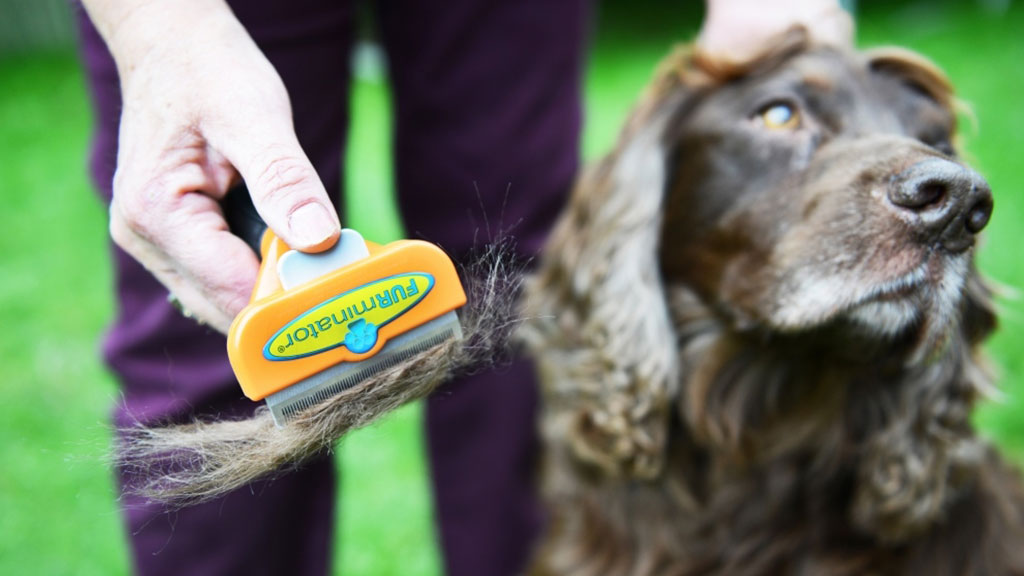 The Furminator is the best brush for Labradors, in our opinion. The Furminator is a tried-and-true option for removing excess hair from Labradors. It gently brushes the remaining coat while removing the dead hairs that would otherwise accumulate and litter your carpets and furniture. The de-shedding tool and the dog rake are just two of the brushes available to Furminator owners.
During the time of year when animals are molting, the de-shedding tool* comes in handy. When you turn your back, your Labrador's coat will shed in clumps, leaving a thin layer of fur all over the house. It's adaptable to both long and short coats and comes in a variety of sizes. The large-sized, short-haired labrador hair brush is ideal for the average person.
Andis (Pet) Inch Steel Comb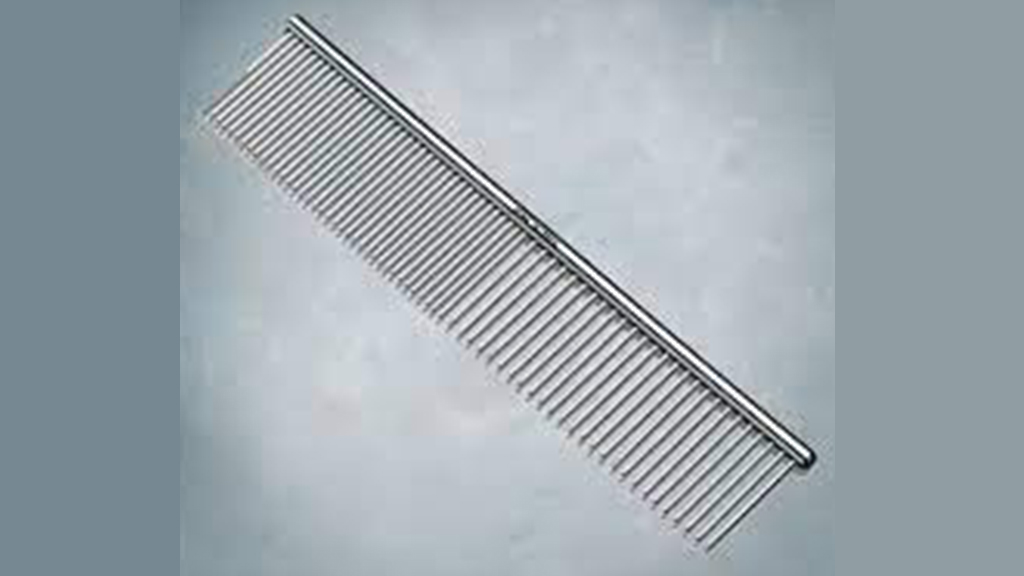 Grooming your dog or cat has never been easier than with the Andis (Pet) 7-1/2-Inch Steel Comb. You don't have to worry about the teeth tearing up your pet's fur because they are made of stainless steel. The comb cleans the scalp and hair follicles while removing knots and matting. Over 9,000 satisfied customers can't be wrong about how great the Andis (Pet) 7-1/2-Inch Steel Comb is. This comb comes in two different sizes.
Pet Bath & Massage Brush by Hertzko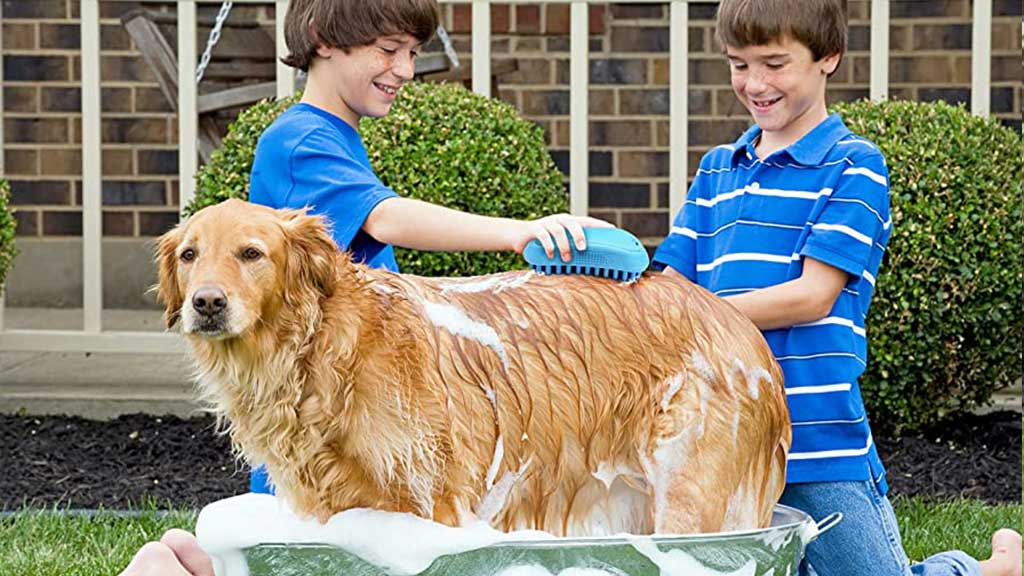 If you want to give your dog, cat, or small animal a relaxing massage while giving them a bath, then you need Hertzko's pet bath and massage brush. Your pet will feel revitalized and invigorated after being brushed with the soft rubber bristles. Brushing your teeth has never been easier, thanks to the ergonomic handle and quick release bristles. This dog bath brush is great for Labradors since it cleans without irritating their skin. Other shedding dog breeds, such as German Shepherds, Golden Retrievers, Beagles, etc., also benefit greatly from using this pet brush.