You've recently become a pet parent, but you're not too thrilled about the additional mess your new puppy is bringing into the house. The puppy stage is a lot of fun, right up until you discover you have to mop the floors every day. As a dog parent, it is your responsibility to ensure that your dog is a well-mannered and well-trained addition to the household. Why not train your dog to use a pee pad for this purpose? You may help your dog learn where it is OK to do its business by using washable dog pee pads.
Pee pads are a lifesaver when it comes to potty training a puppy or cleaning up after an older dog's infrequent accidents. But which pee pads are ideal for your dog, and what are the best ones to buy? The answer to that question is conditional on your desired method of pee pad training. You can select the best one for your dog by following the advice in this comprehensive guide. Let's dive in right now!
Why do We Need Dog Pee Pads?
Dog pee pads are absorbent pads that can help make potty training a breeze for both you and your canine companion. The top layer of these pads is normally soft and quilted cotton blend fabric, the middle layer is the absorbent polymer and wood pulp, and the bottom layer is waterproof. Reusable dog pee pads can absorb fluids, contain odors, and prevent damage to your flooring. To aid in housebreaking your canine companion, most pee pads include an attractant.
Dog pee pads can be useful if your puppy is still in the training phase of learning to ask permission before relieving themselves. These dog grass pee pads with trays are particularly helpful for senior dogs or dogs with health problems that make it difficult for them to contain their urine for long periods of time. In addition, you can get a faux grass dog pee pad for your furry companion, which will absorb the dog's urine and keep the area odor-free. Dog pee pad holders are also useful for keeping the pads from falling to the floor.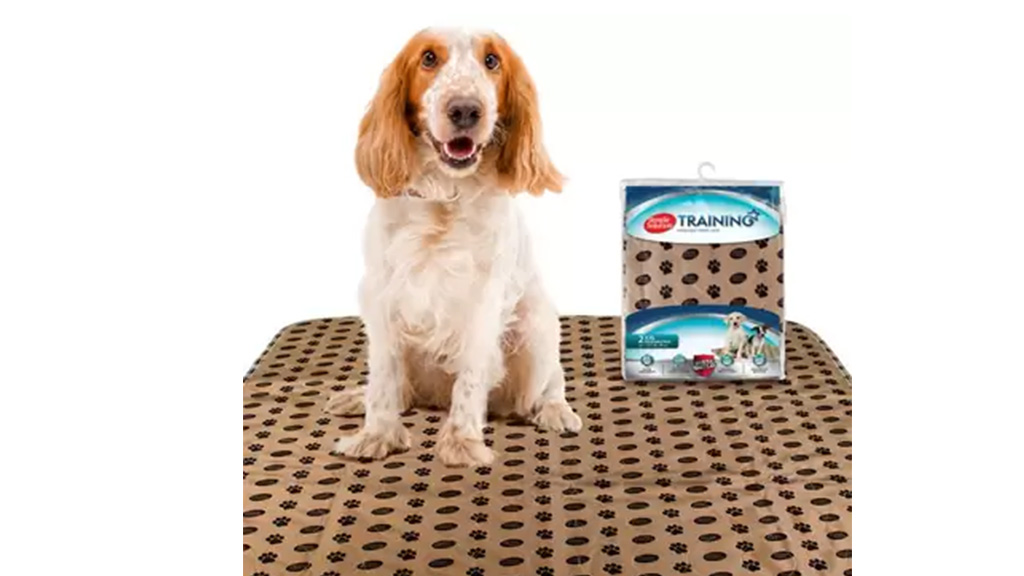 A dog's size, age, and bathroom routine all have an impact on which pee pads work best. However, the Amazon Basics Heavy Duty Pet & Puppy Training Pads are among the best available because to their huge size, high absorption rate, and waterproof construction. The Frisco Training & Potty Pads are another well-liked option; they include an instant-drying surface and an integrated attractant to entice your dog to use them. The Four Paws Wee-Wee Eco Pads are an environmentally responsible solution because they are produced from recyclable materials and have a waterproof membrane. In the end, the most effective dog pee pads are the ones that work well for your dog and are easy for you to use.
What's the Deal with Dog Pee Pads?
Dog pee pads are created to facilitate rapid and effective housebreaking. Liquids are absorbed by the pee pad's top absorbent layer, while the polymer and wood pulp of the pad's core work to keep them contained. The pad's bottom layer is waterproof, so it won't spill onto the floor. You can train your dog to utilize the pee pad instead of the floor with the help of the built-in attractant found in most pee pads. For dogs that need to go to the bathroom during the day but can't go outside, the indoor dog pee pad is a convenient option.
It's not hard to teach a dog to use a potty pad. Dog pee pads should be placed in an area where your dog feels safe defecating, such as near the door or within a puppy pen. If you have a large breed dog, you need also get extra-large dog pee pads. Small dog breeds and puppies, however, can use specially designed small dog pee pads. Your dog will eventually learn to associate the pee pad with doing his business and will no longer soil other parts of your home. Now that you know why and when to use dog pee pads, it's time to have a look at some of the top-rated options on the market.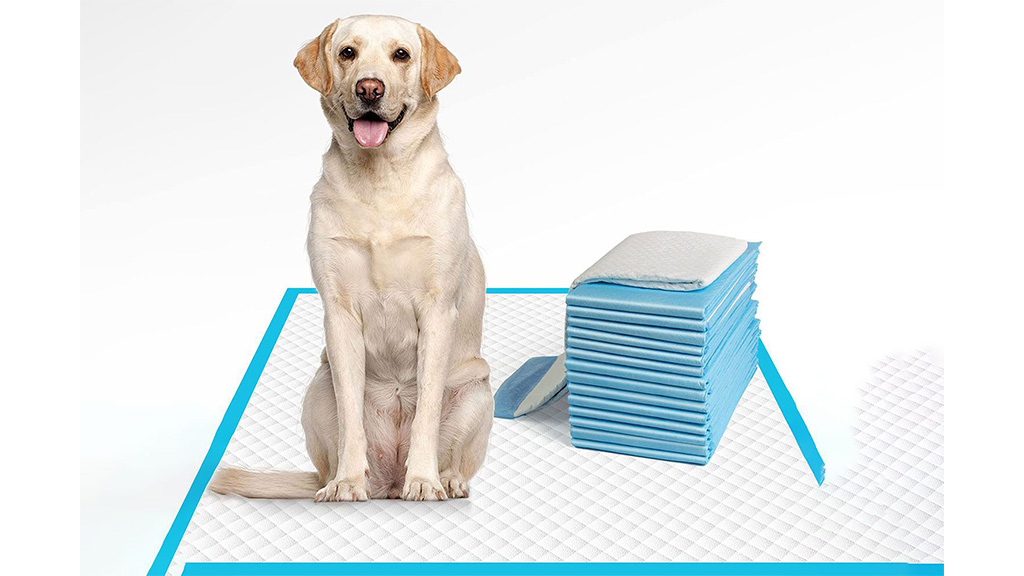 Dog pee pads are an essential part of housebreaking your puppy, as every pet owner will tell you. To make sure your new puppy is as comfortable and convenient as possible, use the best dog pee pad available. The top-rated dog pee pads currently available are as follows: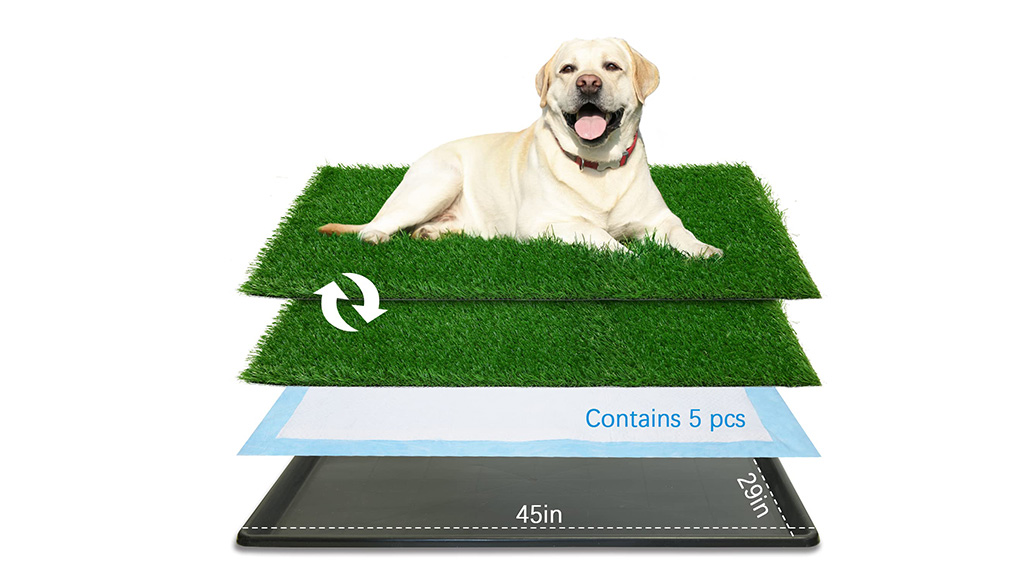 Your pet's health and happiness are top priorities and never lose sight of that. Because of its compact size and lightweight, this indoor dog potty system is a top pick for canines living in small spaces. Ideally, a grass mat, a water isolation mat, and a collection tray would form a three-layer structure. In addition, the base tray is leak-proof, so there won't be any spills. The biggest benefit is that your pet will be contented because its paws will remain dry. The fact that it can be cleaned with a hose makes it ideal as a dog pee pad. The two grass pads improve rotary functionality.
Large Grass Porch Potty Tray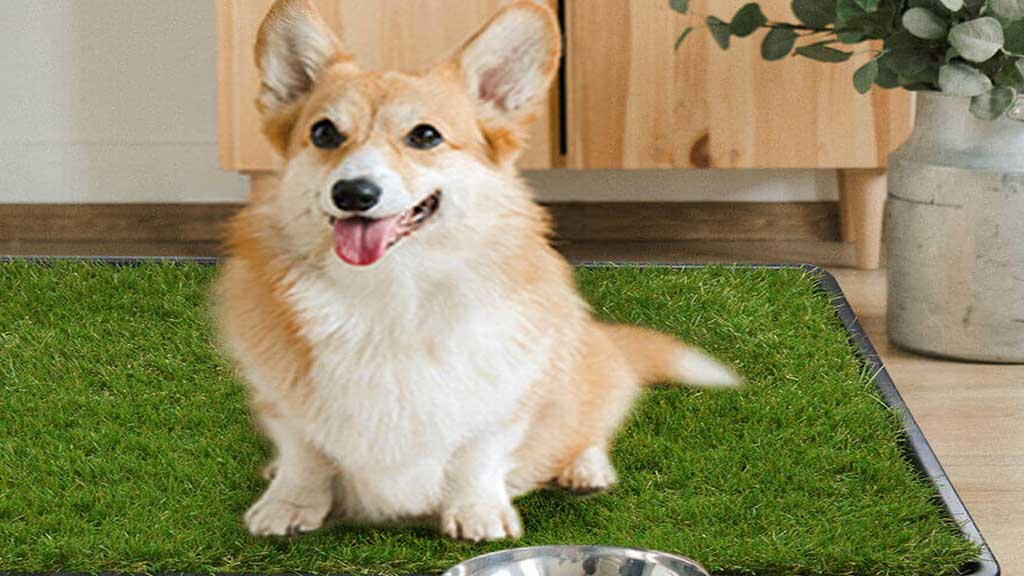 A large grass porch potty tray may be the best solution if you're looking for dog peed pads of a suitable size. You won't believe how much of a difference this pee pad makes in the process of housebreaking your dog. If your dog is on the larger side, you can rest assured that this pee pad will hold its own. A larger body allows for greater pee storage, making it more convenient. This large grass porch potty tray is perfect for the interior of any building, be it a high-rise apartment or a private residence. In addition, there are two pee pads in the bundle, so you won't have to worry about constantly washing them. It has everything you need in a dog grass pee pad and more.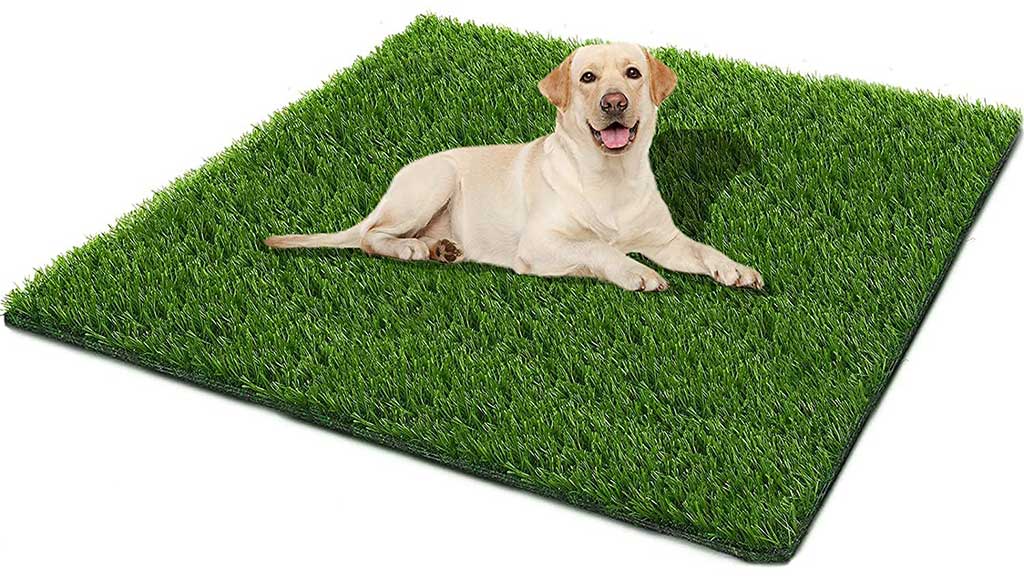 Grass dog pee pads are more comfortable for your pet since they look and feel like real grass. Dogs with mobility issues, puppies, and pet owners with hectic schedule will all benefit from our pee pad. Because of its non-toxic construction and simple maintenance, it also has the potential to be the safest choice. This pee pad features an excellent drainage system, making it one of the best artificial grass pee pads available. If you don't have a yard for potty training your puppy, you may rest easy knowing that you can acquire one of these inside dog pee pads instead. This product comes with two pee pads, making it easy to swap them out and clean them as needed. Picking the right pee pad is essential for your puppy's health and progress in potty training.
Dog Pee Pad Washable Instant Absorb Training Pads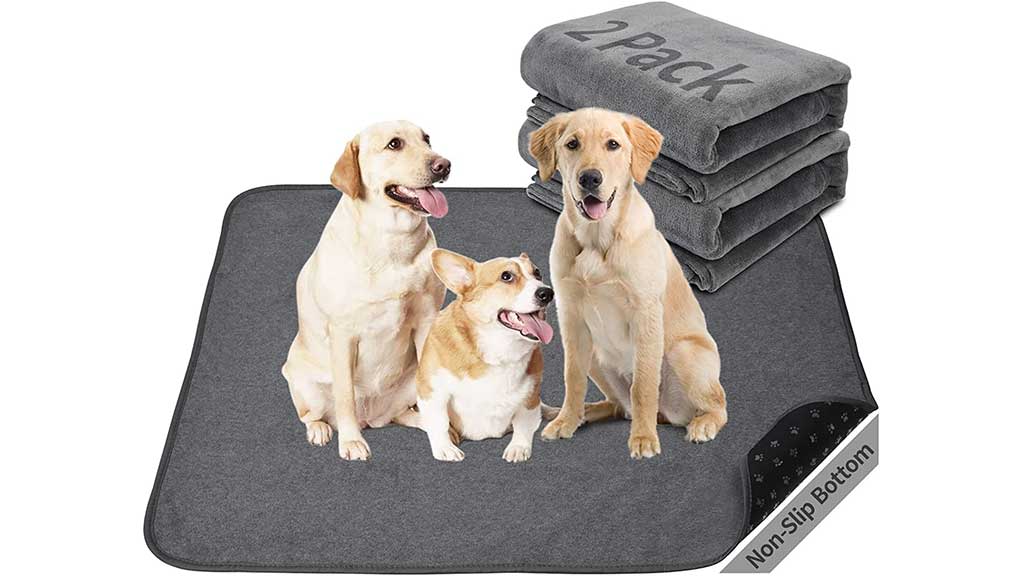 This washable, quick-drying training pad is a great alternative to single-use disposable best dog pads. These urine-absorbent pads can be cleaned in the washing machine. This also increases their longevity. This is one of the best reusable puppy pads since you won't have to bother about replacing it every day. The absorbency and leak-proof construction of these training pads are two of their best characteristics. That both you and your dog can enjoy the experience. If you need low-cost, high-performance dog litter, this is your best bet. This mat serves double duty as a dog pee pad and a playpen mat.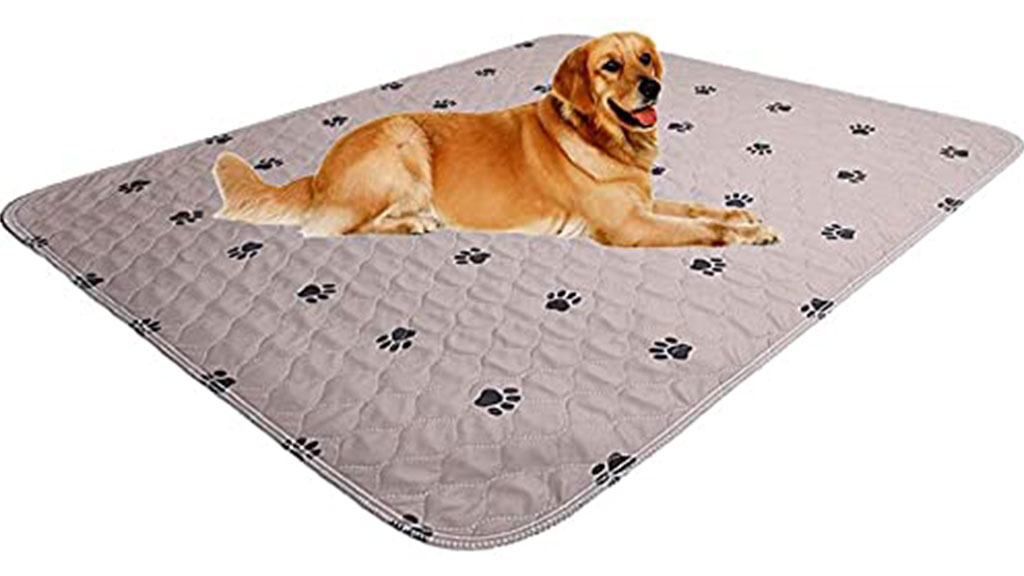 If you've been looking for dependable multipurpose dog crate pee pads, we have a fantastic solution for you. The ingestion and chew risk of this washable dog pee pad is far lower than that of disposable pee pads, which is a major concern for pet parents. You can put your dog training concerns to rest once you have these because they are not only leak-proof but also absorbent. It's possible that this is one of the least expensive XL dog pee pads available. You should spend some money on potty training for your dog. The money you invest on this machine-washable pee pad will be well worth it. Plus, it's eco-friendly, so you can feel good about giving it to your furry friend.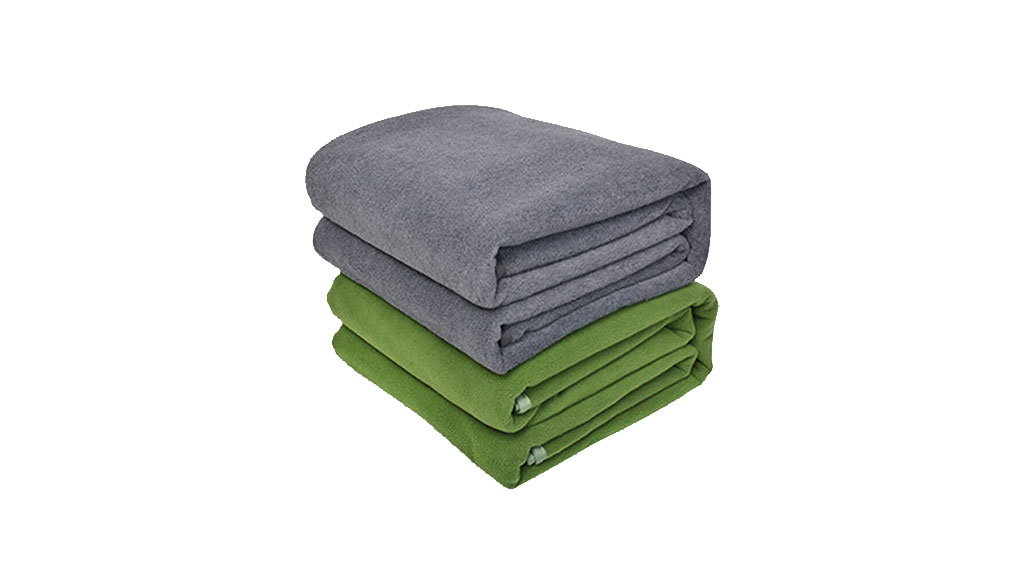 One of the most reliable adult dog pee pads is this reusable dog playpen mat. It can be used for more than one thing, saving you money. This mat can be used for either potty training your dog or providing a secure area for play. The more comfortable your dog is with the mat, the less likely he will be to avoid using it when nature calls. In order to successfully train your pet, you must first get it used to using the pee pad. This is one of the best doggy pee pads available, and it works great for both large and little dogs. It has a non-slip base and is the most eco-friendly and absorbent option. There is less danger of ingesting or chewing with this urine pad.