The best travel companions are dogs. Our four-legged buddies appear hardwired from birth to enjoy the great outdoors more than humans or other animals. If it means getting to join in on the fun you're having outside, they won't mind getting their paws wet or dragging you through mud puddles on a rainy day. While many dogs may be unfazed by inclement weather, and you may be thinking, "They already have a coat!" a waterproof dog raincoat may keep everyone happy by allowing you to spend more time outside (and by keeping your car and/or house a little less muddy as a bonus).
If you want to get your dog a good raincoat, you should look for one that allows for full range of motion, is made of a material that won't tear if it gets caught on a branch or gets beaten up on the trail, and has a high-quality waterproof or water-repellent coating that will last. Finding the best waterproof layer also requires taking the weather into account. Choose something lightweight and airy if the weather is warm. Reside in a more chilly climate? To keep your dog warm and dry in the rain and cold, look for an insulated, windproof dog raincoat.
Extras like a leash hole, reflective accents, and an adjustable girth are also welcome. Leaving your good boy at home in inclement weather is the worst thing you could do, so we researched the best dog raincoats to keep them toasty and dry no matter what the day brings. (even if they had a nice, warm dog bed to snuggle up in).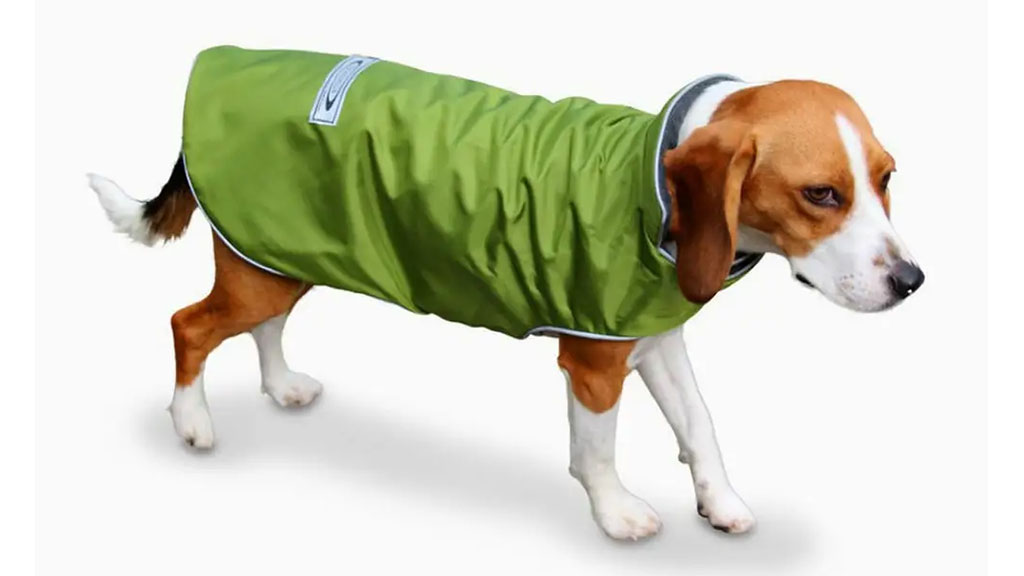 Your dog will appreciate being protected from the rain with a dog raincoat. Different types of these coats are designed to withstand different levels of precipitation, from light drizzle to heavy downpours. Your dog's fur will stay dry in the rain thanks to the water resistance or waterproof construction of many raincoats. Some models include luminous strips to increase visibility in low light, and others have adjustable straps and closures to provide a snug and comfortable fit. Dogs can stay dry and comfortable on even the rainiest days thanks to fashionable and functional raincoats.
Best Rain Jackets for Dogs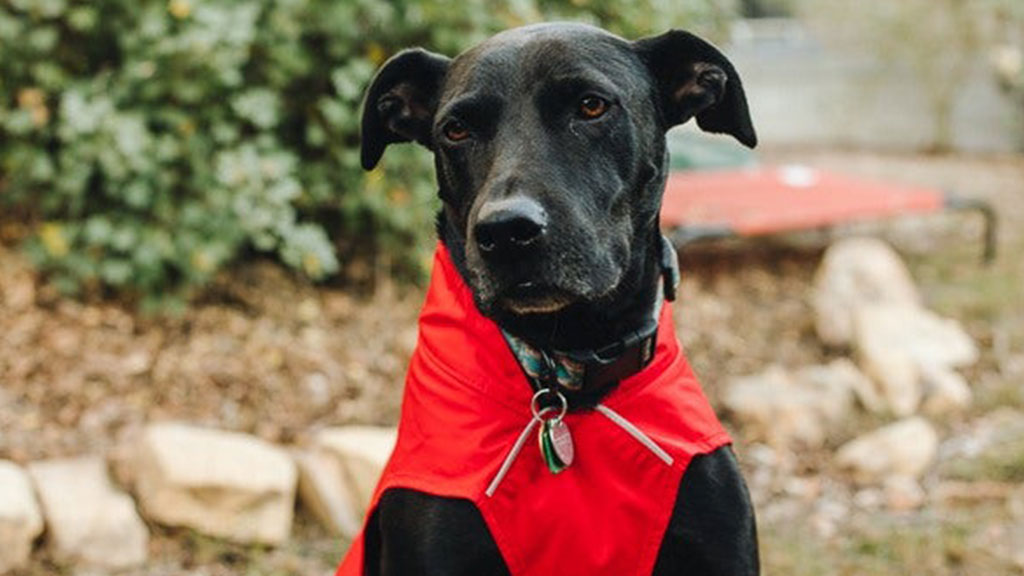 There are a few things to keep in mind when shopping for dog raincoats. Waterproof or water-resistant materials, like nylon or polyester, are ideal for coats since they will help keep your pet dry even if it gets wet. The right dog jacket for you will include adjustable straps and a close fit around the neck and chest. In low-light situations, many of the best dog raincoats have reflective strips or are brightly colored. Hoods, pockets for goodies or trash bags, and built-in LED lights are a few extras to keep an eye out for. You can discover the ideal waterproof coat for your canine companion from the many variations available.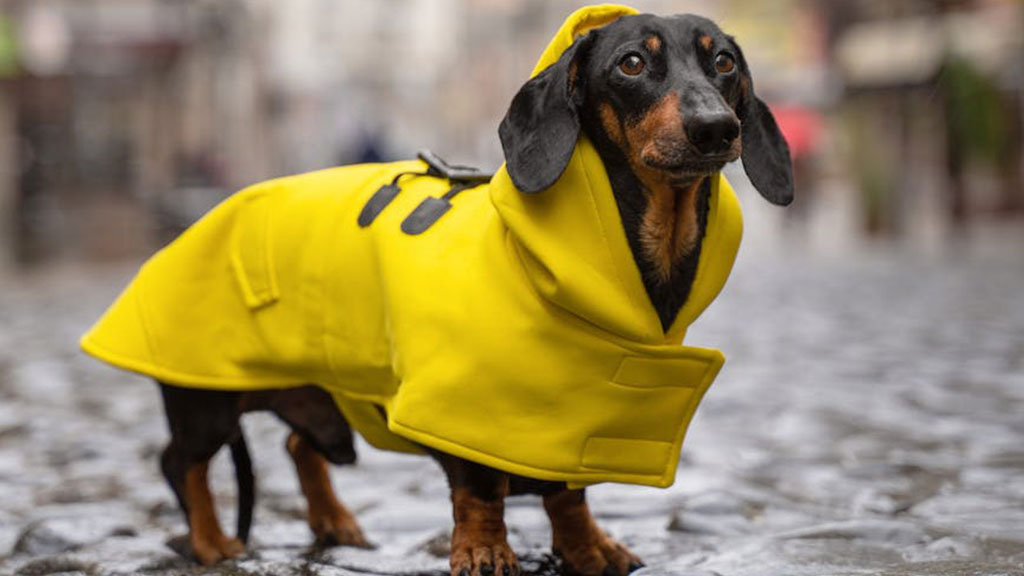 Backcountry x Petco Dog Rain Jacket
This dog raincoat is made from 100% recycled polyester and is just as waterproof as human rainwear. It has elasticized leg holes to keep it in place and a hood with a visor to keep the rain off your dog's face. It's perfect for both tiny and large dogs thanks to its adaptable fit and wide size range (extra small to extra large). In addition, 1% of all sales are donated to Mutual Rescue, a multimedia project that emphasizes the connection between people and abandoned animals. If you want your dog to look like it's wearing a traditional rain poncho, the color yellow is the way to go.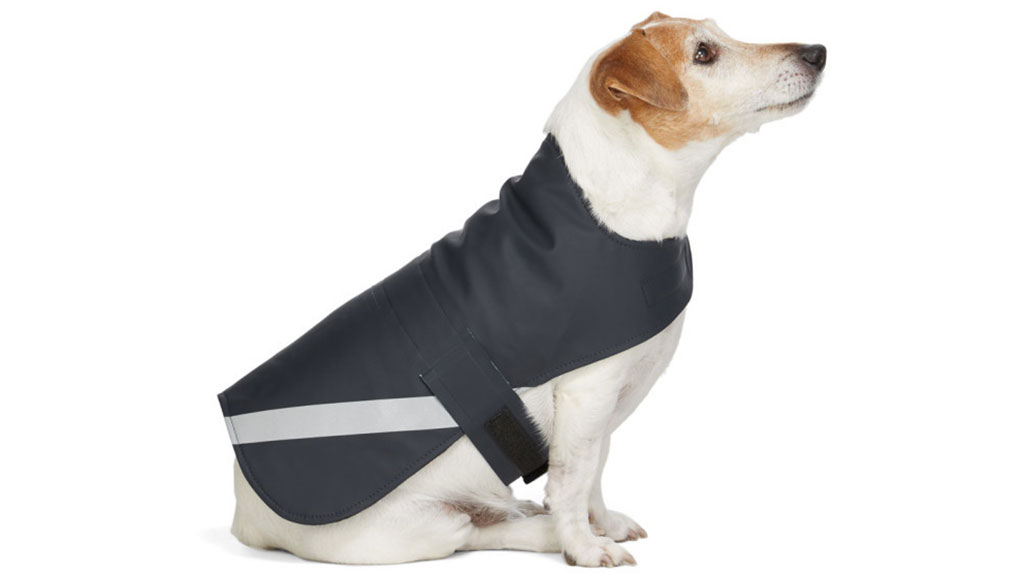 For Use Within the City
This stylish dog raincoat has a rubberized coating like traditional rain slickers, providing a modern appeal while protecting your pet from the wind and rain. This raincoat for dogs features a Velcro closure at the neck and belly to keep it in place while they puddle-hop across the metropolis, and a luminous strip for nighttime safety.
Ruffwear Dog Sun Shower Jacket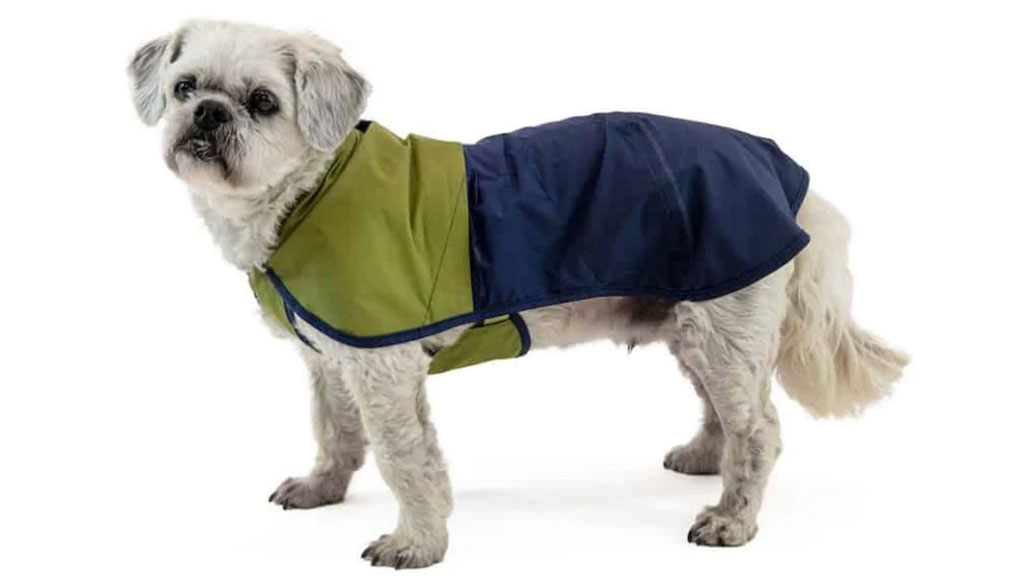 Ideal for Excursions in Nature
The Ruffwear dog rain jacket is perfect for active people and their dogs since it provides full protection from the elements and is simple to put on and take off. The lightweight design allows it to be used over an insulated dog coat or on its own as a rainproof shell. Our testing revealed that it has a roomy cut, so your dog won't feel constricted as they run and play on the trail. However, this also means that it runs big, so if you want a snug fit, we recommend ordering a size smaller. Side release buckles and even loops at the back of the legs allow you to find the perfect fit. The reflective accents and leash hole work well in low-light conditions, and the hook under the wide storm collar lets you attach a light for nighttime walks.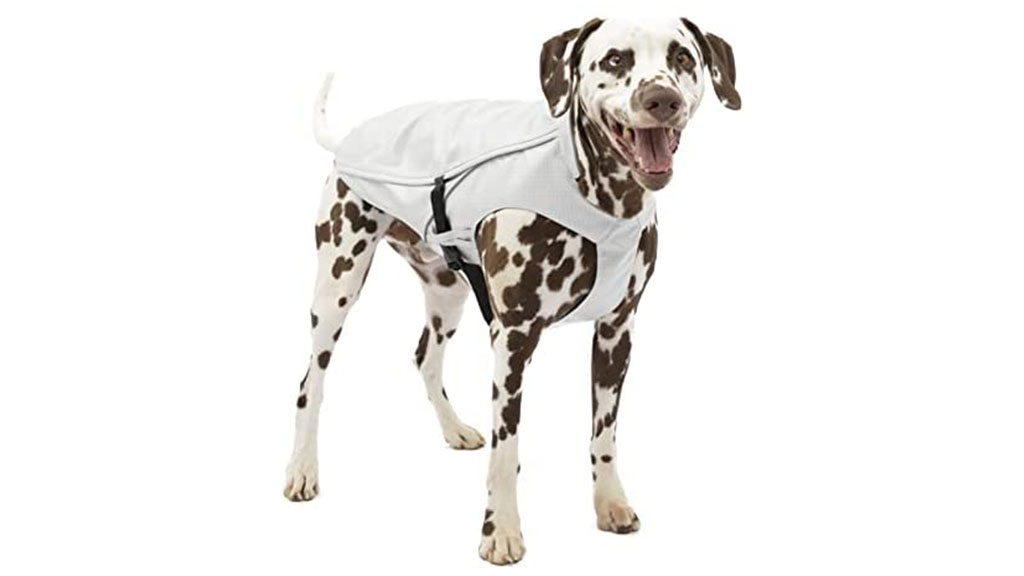 Longest Lasting
This waterproof dog coat is constructed from a ripstop fabric with a heavy duty waterproof coating that is meant to withstand wear and tear. The sporty and customizable cut and breathable mesh interior ensure complete comfort and unrestricted mobility. Raise the rain collar for more protection from the elements, and rest easy knowing that the luminous trim will keep you visible in the dark and the storm.
L.L.Bean Trail Model Dog Rain Coat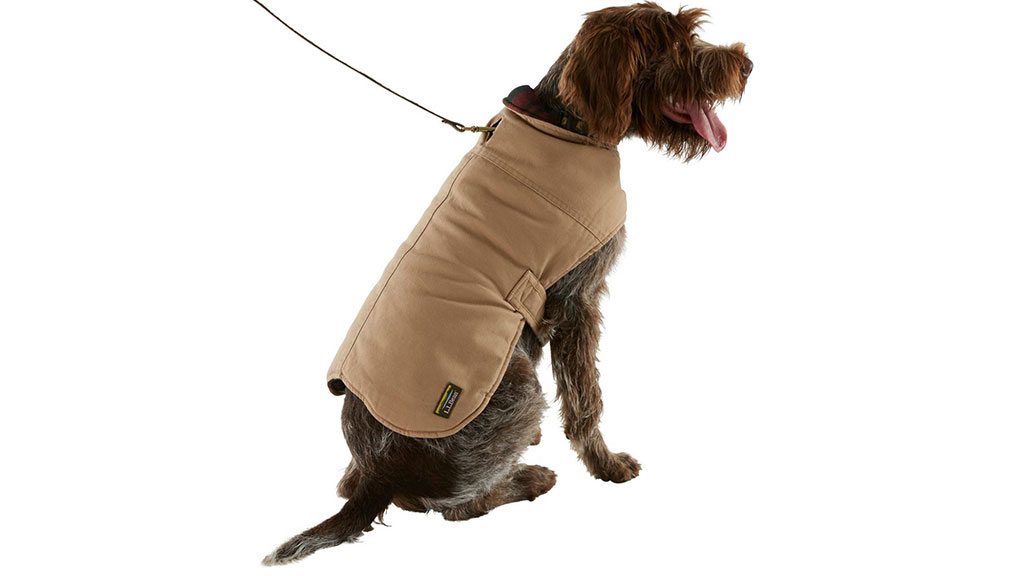 Ideal for Regular Use
This dog raincoat is created by New England's premier outdoor outfitter and is a little version of their best-selling Trail Model Rain Jacket; it is windproof, waterproof, and ultralight. The jacket is made from 100% recycled nylon ripstop material, has reflective piping, a pocket, and harness access, and is adjustable with Velcro for a secure fit and simple on/off. Now is your chance to have a raincoat that matches the one your dog wears.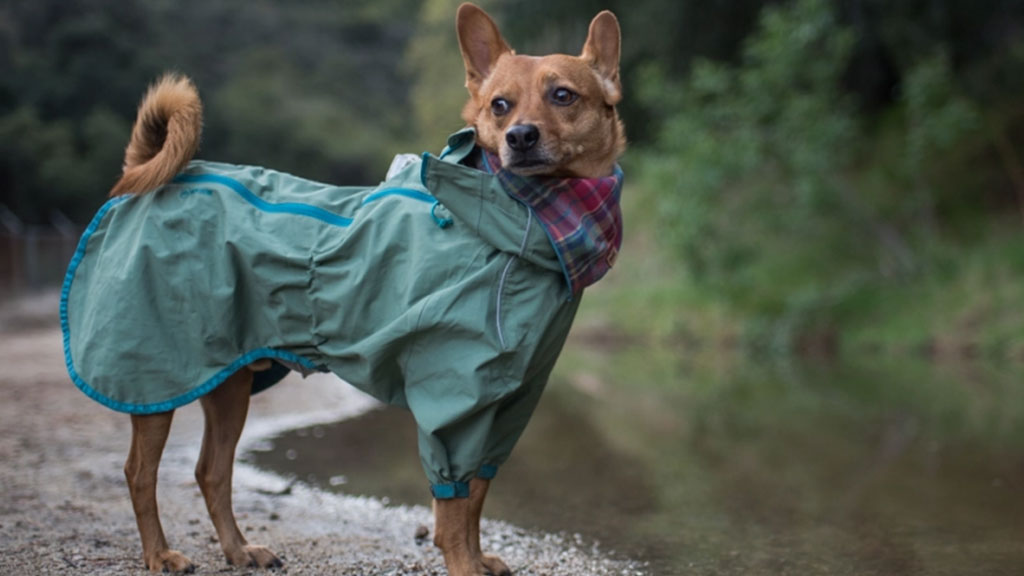 Maximum Protection
With protection for all four legs and the head and neck, the Hurtta Rain Blocker Eco is the easiest-to-wear pet raincoat on the market. It's loaded with features, such as a high collar and rain trap constructed from a soft and waterproof tricot material and adjustable fasteners at the neck and waist to ensure that no moisture gets in. The drawstring closure at the back is adjustable, and there is a leash hole in case a harness is needed. There are also elastic bands at the back of the legs for added security. You can rest assured that your dog will be seen in low light conditions thanks to the luminous piping on this jumpsuit.
Eddie Bauer Packable Pet Rain Jacket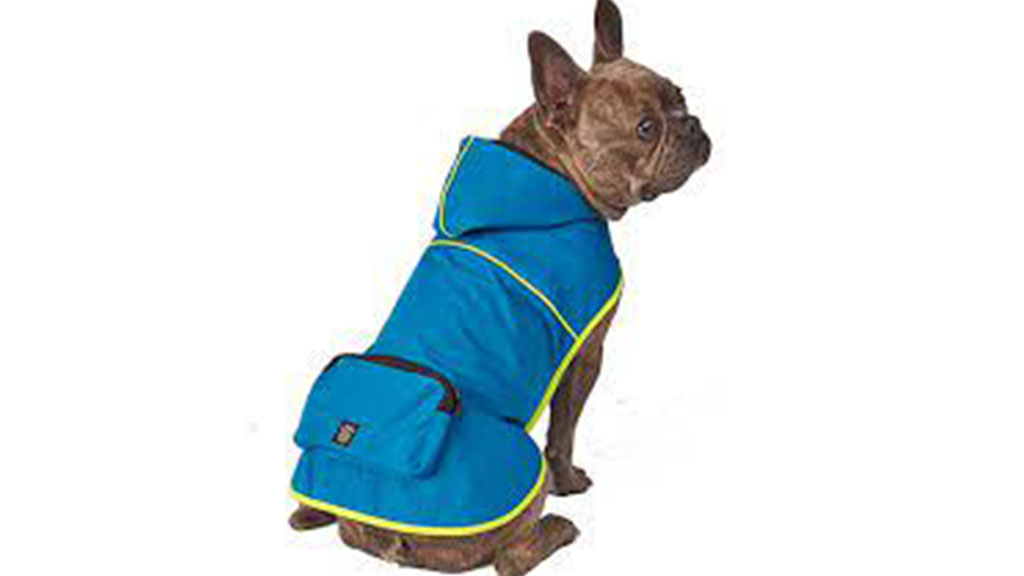 Perfect for a Trip
Take Eddie Bauer's lightweight, packable dog rain jacket on your next multi-sport activity or weekend trip if rain is in the forecast. It may be folded up and stored in its own pocket for your convenience. It's like a poncho, but for your dog, and it's completely waterproof and breathable, with a zipped pocket for goodies or poop bags.
Weatherbeeta Comfitec Premier Free Park Dog Coat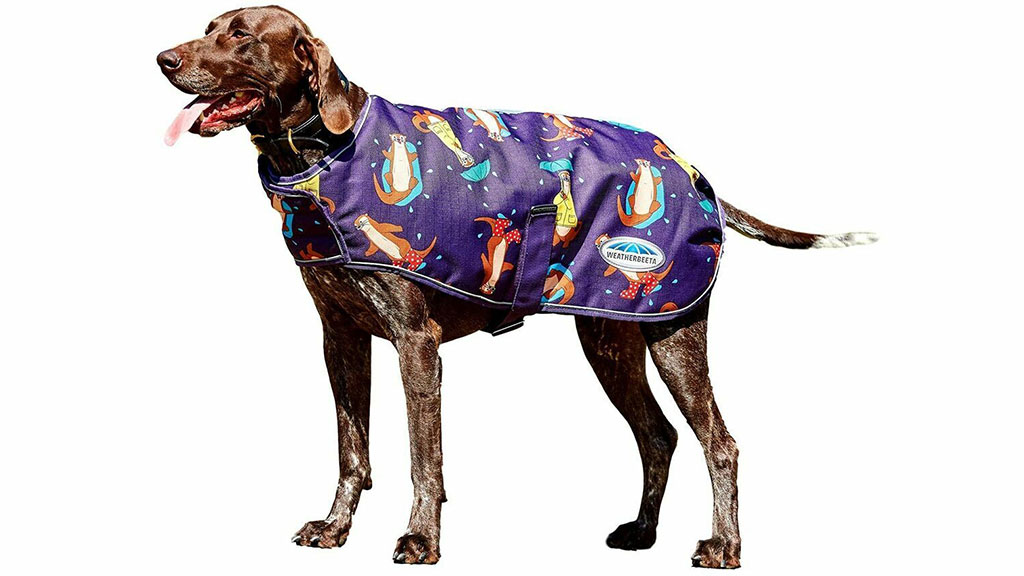 Superior in Insulation and Water Resistance
It's obvious that in sleet or freezing rain, you'll need more than just waterproofing. The Weatherbeeta dog raincoat is constructed with a tough, waterproof 1200-denier outer shell and warm, breathable polyfill insulation to keep your dog dry and cozy in the rain. There is a harness hole on the back of the Weatherbeeta dog raincoat for easy leash access.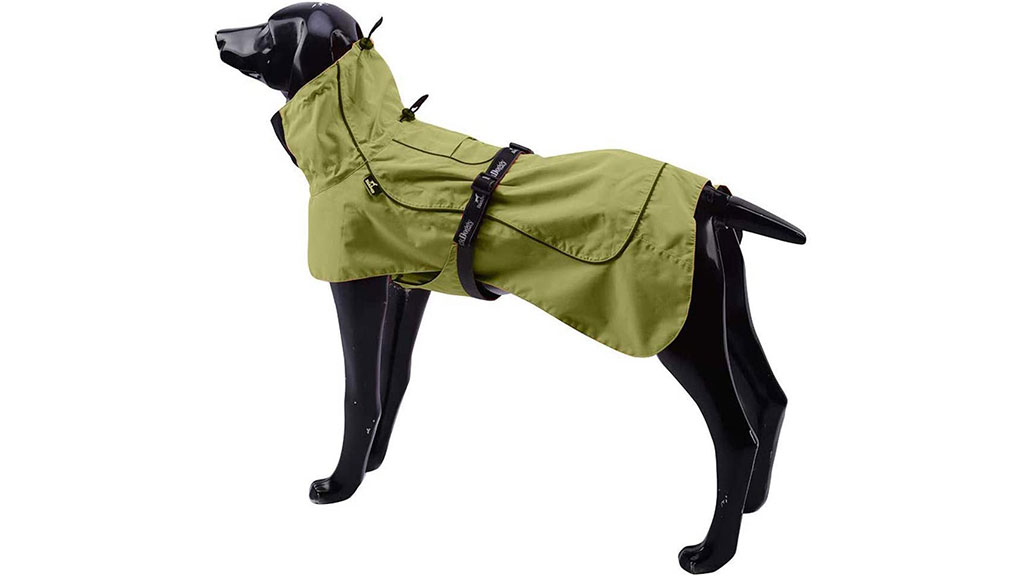 The Paikka Visibility Dog Raincoat is ideal for your canine companion if you and your best friend enjoy going on hikes and other outdoor adventures. Nick Navarro, owner of K9 Concepts dog training in Naples, Florida, was seeking for a coat that would keep them both warm and dry during their camping trips when he came across this one. He praises it for its ability to insulate and shield from the rain without being cumbersome or heavy. Navarro believes that because of how reflective it is, your dog will be less at risk in areas with little light, such as when camping, where there may be no streetlights or other ambient light.
For the Angst-Prone Pup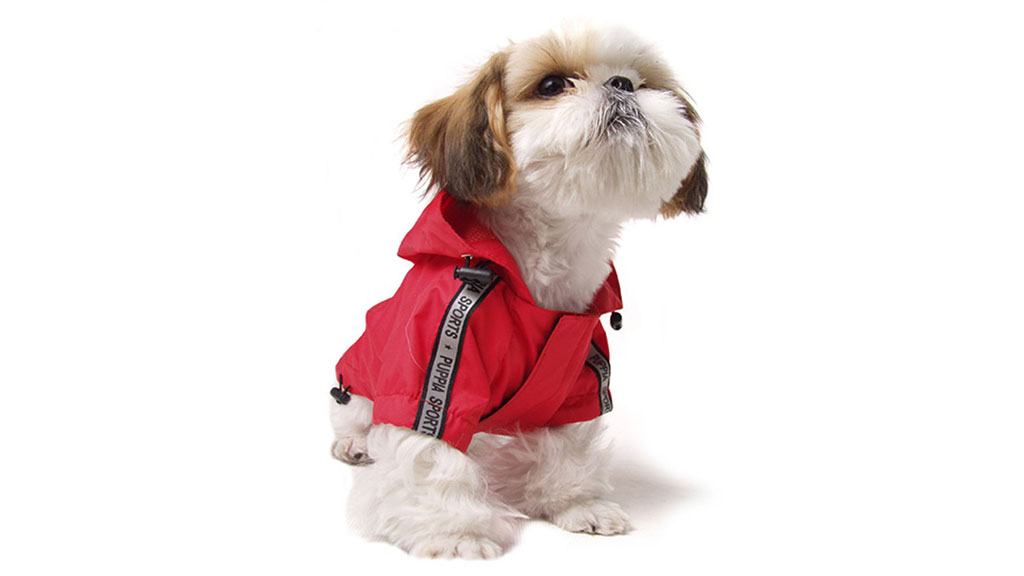 When it rains, it may not be ideal conditions for some dogs. Maggie Gillette, a Chicago-based fashion specialist, knows firsthand how unimpressed Bedlington terrier Buster is. She dresses him in a Puppia Base Jumper Raincoat to cushion the blow of his sudden exposure to the elements. It's perfect for anxious dogs like mine, she explains, because "it doesn't sound loud when rain lands on it like some plastic coats.
"Gillette likes how simple it is to put on and take off, as it reduces the stress on Buster throughout the procedure. You can't just pull it over your dog's head since there's a Velcro strip running down the middle, she warns. The elastic won't restrict your dog's movement even when it's snug because of the toggles on the cuffs, hood, and bottom.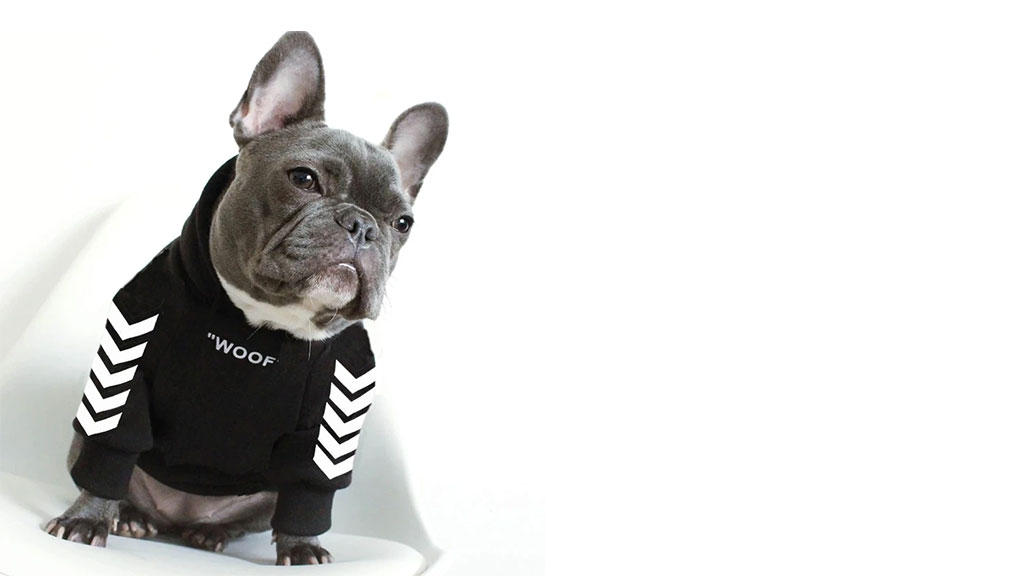 If your dog thinks the sidewalk is his runway, a stylish cape can be a good investment. Chicago pet store owner and fashionista Phillip Emigh dresses his Yorkie Charlie to the nines in a GF Pet Neon Reversible Dog Raincoat in pastel tie-dye on one side and neon yellow on the other. When it rains, Emigh explains, "he always gets so many compliments." Emigh gushes about how well it fits Charlie, "who's a squirmy guy," and how quickly it can be put on thanks to the Velcro clasp.